You've Got This! 4 Ways to Tune Up Your Marketing Automation Platform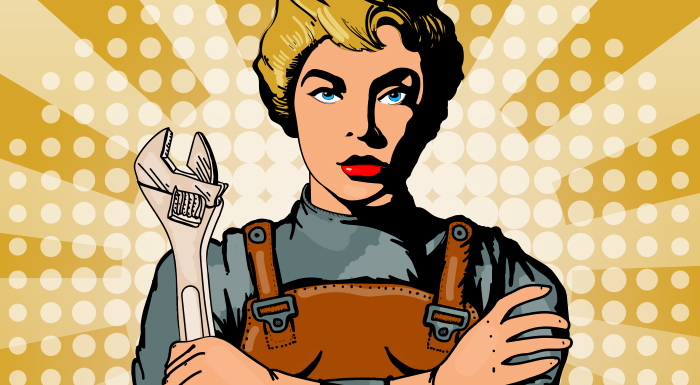 Chances are you have a marketing automation platform (MAP) and have been using it for some time. But team members rotate in and out … strategies evolve … new trends emerge faster than you can understand and implement them. So that MAP of yours could probably use a tune-up.
Now, before you start thinking your MAP is too new to need a tune-up, or that it hasn't caused you any noticeable problems, or that you just don't have time to tinker with technology when you've got bigger priorities on your plate … think again. Tune-ups aren't just for broken or old B2B marketing automation tools. Investing just a little time in your technology can dramatically increase its value to your business. Simply put, modern marketers can't afford to neglect their tech. It's too important. So let's talk about what a good tune-up should entail.
1. Assess your lead-scoring.
A surprising number of marketers with MAPs aren't scoring their leads at all. Or, they once were, but the scoring model fell through the cracks and became outdated. Creating or updating a lead-scoring model almost instantly boosts the value your MAP delivers. You get more qualified, higher-quality leads, and you gain a deeper overall understanding of your MAP activity — not to mention a better idea of what kind of content to create and how many closed sales you can expect.
The best way to create or improve a scoring model for your MAP is to solicit input from the right folks in your organization. Scoring shouldn't be determined by a single person; you definitely want buy-in from the people who know your sales goals, your products and your prospects. Then, once the model is collaboratively determined and implemented, commit to regular testing and refinement. That's the only way to know your scoring model makes your MAP more successful.
Tune-up tip: If you're not sure where to start (whether you're working from scratch or revamping), don't stress. There's no single scoring template that works for every business, but if you know your sales cycle and your audience, you can start with something basic and customize it.
2. Get (more) personal.
Personalization is becoming an overused word in modern marketing conversations. Everybody's talking about it, and everybody thinks their MAP delivers it. Yet many marketers, especially B2B marketers, aren't really personalizing enough.
Many marketers have embraced the basics: using tokens to inject an email recipient's name and / or company name into a subject line or salutation. And this does improve click-through rates, no question. But that's still just putting individual names on generalized content. So if you're tuning up your MAP, think about segmenting further.
According to Hubspot, segmented email lists and individualized email campaign messaging are the most effective personalization tactics for 51% and 50% of marketing influencers, respectively. You can segment based on persona, job title, area of interest or industry — whatever makes sense for your campaigns — and deliver more relevant, personalized content based on those criteria.
If your MAP offers web personalization and you're not taking advantage of it, that might be a consideration during your tune-up, too. Particularly if you're a Marketo user, real-time personalization is something we highly recommend.
Tune-up tip: Start with a simple approach to segmentation, like sending a new ebook to a list segment of folks who've read one of your prior ebooks.
3. Go further with journeys.
One thing a MAP does well is make drip campaigns easier to create and implement. And drip campaigns are a great way to regularly reach out to your potential buyers, keeping them aware of and engaged with your brand. But imagine how much more beneficial your MAP emails would be if they aligned with your sales process.
We've already talked about segmentation and personalizing content based on buyers' needs. But it's also important to think about your sales needs, and how you can nurture upper-funnel folks down the funnel effectively. Take a look at the content assets you use in your drip campaigns and segregate them by their relevance to the upper, middle and lower funnel. Use your MAP to set up triggers that move the buyer through the journey campaign based on their behavior and activity rather than your drip schedule.
Tune-up tip: If you have trouble segmenting your content, start with a simple list of content types by funnel stage. And if you're ready to start creating more effective content, we've got a great start for you, too.
4. Stay realistic.
Now you're up to date on the value of a marketing automation platform tune-up, but I know I'm addressing an audience of busy marketers whose daily realities get in the way of good intentions. So, if a comprehensive MAP tune-up is just not in the cards for you right now, try narrowing your focus a bit.
Maybe select a sub-group in your marketing database that you're particularly concerned about — like a group of recent webinar attendees — and see if you have enough information to start categorizing them by area of interest, industry or persona. This alone could inspire fruitful content creation and / or journey development ideas.
Tune-up tip: Tap into your team. Don't go it alone; input and insights from your sales colleagues, product experts, content creators and (shameless self-promotion here) your MAP experts can help you with realistic ideas and action plans, whether you're tuning up part of your MAP or the whole shebang. A meeting of the minds at least once a month will keep your MAP tuned up year-round.
And don't forget, if you want to talk to someone who's been around the block with B2B marketing automation, ask away! I'm happy to answer questions in the comments section, and I'll refer you to one of my fellow MAP specialists if you're looking for a deep dive.