Top B2B Marketing Conferences in 2020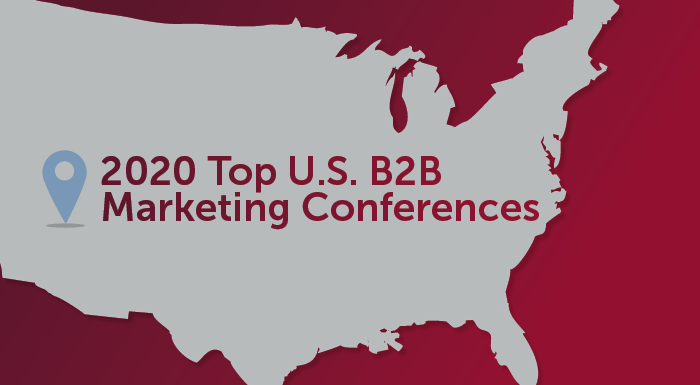 Editor's Note: Due to COVID-19 concerns, many conferences have been cancelled, postponed or will become virtual. Please contact event organizers to learn more.
2020 used to sound futuristic, but of course it's right upon us, so now is the time to make your plans to attend one or more of the top B2B marketing conferences our industry has to offer.
Why attend a conference? Can't you just gain the same learnings from a webinar or ebook? Not really. There are many benefits to gain from attending a live conference, from the expected opportunities to network with peers and learn about new trends, to gathering intel on your competition to help evaluate their strengths and weaknesses. But most of all, getting away and taking a break from your day-to-day business operations can really spark creativity and refresh your brain.
Whether you're looking for a getaway far from your office, or you need to stay close to home, our map of the top B2B marketing conferences provides all the info you need to schedule a few days of learning, inspiration and networking with your B2B marketing peers in the coming year.
Happy traveling, and I hope to see you at one of these events in 2020!