Top 10 Resources for B2B Marketers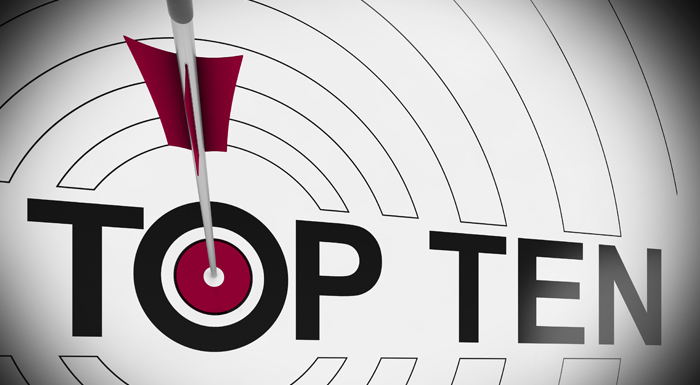 The marketing industry is constantly evolving, which means there are a lot of dynamic processes and trends you have to stay on top of in order to remain a savvy marketer. And because you have to be knowledgeable about a broad array of concepts and strategies, it's important to have a go-to library of resources to help you stay informed.
Whether you are combing the web for meaningful facts and stats, need inspiration for new content or simply want to keep up with the latest trends in the B2B marketing world, here are ten resources I recommend:
1. Marketo
Written by marketing automation moguls and content creation connoisseurs, Marketo's blog is one of the most diverse. From engaging infographics to "top tips" lists, the marketing automation software company covers a wide range of marketing topics, including branding, lead management, digital advertising and social media.
2. ClickZ
A must-read resource when it comes to digital marketing strategies, ClickZ is constantly publishing articles based on in-depth research studies. If you want to know more about which email marketing metrics to measure or which words to avoid in your subject lines, this is the place to find it.
3. MarketingProfs
This blog is the marketer's bible — it houses nearly 500 pages of posts on almost every marketing topic you can think of. If you publish a lot of industry thought-leadership on your social feeds, make sure MarketingProfs is on your list. Use it to beef up your content-curation site, too; topics like brand management and market research are goldmines.
4. Hubspot
Similar to Marketo, Hubspot's blog uses infographics and charts to add color to the stats and processes we usually read about. This blog focuses on inbound marketing, so it's a good place to look for inspiration on how to attract and convert leads into customers. This is a great site to pass along to the sales team as well, as there are tons of posts centered around sales how-tos and best practices.
5. Social Media B2B
We all know that social media marketing isn't just for the B2C world, but B2B and B2C social media marketing do involve significantly different strategies. This blog focuses strictly on B2B social media and offers up plenty of B2B examples to illustrate best-in-class social media strategies. You can also find out how to optimize your individual social networks and how to create a knock-out blog.
6. MarketingSherpa
Here's another resource that concentrates on in-depth marketing research to inform the marketing community of what works and what doesn't when it comes to campaign execution. Contributors include directors of research, content strategists and managers of optimization, all experts in testing and analyzing marketing processes and data.
7. Copyblogger
Marketers know that content is king, and Copyblogger is great at staying on top of the best content marketing tactics. This blog is your ultimate guide to creating awesome eBooks, whitepapers and effective eBlast copy. Learn how to communicate on your audience's level — Copyblogger stays ahead of what leads are looking for in your campaigns.
This site is a fantastic compilation of B2B topics that can be explored in an easy-to-navigate panel of sortable tiles. Topics of note: Demand generation and sales alignment — two subjects that are integral to B2B marketing (and personal favorites of The Mx Group's sales and marketing departments).
9. Search Engine Land
Search Engine Land is the go-to resource for information on SEM and SEO. Need to know how a Google or Bing update will affect your campaign? There is certainly an article about it here. Want to find out how to optimize conversion rates or search engine rankings? This site is chock-full of useful pointers from leading search experts.
10. PR Daily
My top-ten list would not be complete without a valuable PR and media blog. PR Daily is great for tips and tricks on perfecting your pitches and sharpening your skills in brand journalism. Find advice on how to become a better writer and editor and how to successfully tell your clients' stories so that you can deliver the most effective message.