The Digital Ripple Effect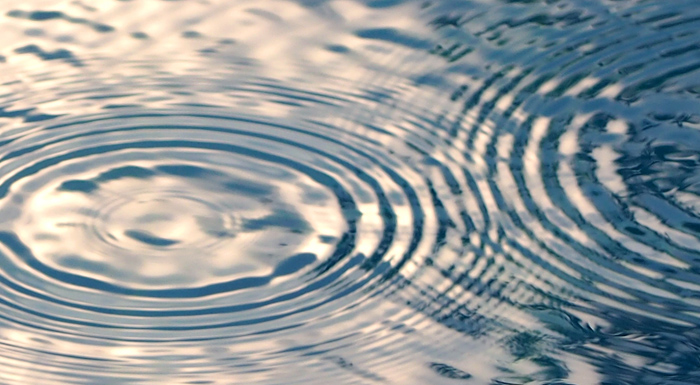 To be or not to be … digital … was never a question for us.
The Mx Group was recently named to the 2015 Top 100 Digital Companies in Chicago list by Built In Chicago. If you click on that link, you'll quickly notice that the list is a bit of an eye chart and spans companies of various sizes, solutions and segments. But they all have one important factor in common — a shared belief that the power of digital is worth building a business around. Just being on the list isn't what we're proud of. Rather, it's the affirmation that our investment in digital technology and talent is recognized as leading in the market.
We know that investment is the underlying foundation for how we successfully achieve our stated core mission, which is to "help companies excite markets, engage customers, effect sales and embed value" by creating a "Total Market Experience."
This approach isn't new for us. Like everyone else, we've seen the economy evolve on a scale not seen since the days of the "machine age" thanks to "digital." But we did more than watch and dove into the digital waters long ago.
At The Mx Group, we've focused on the transformative power of digital as an engine to drive business growth through digitizing marketing and sales … not in the small sense of the words (i.e., the marketing and sales departments), but in the largest sense of the words — how a customer interacts with a company and how this experience helps to drive new and recurring revenue.
To be sure, marketing and sales technologies like CRM, marketing automation, content managed websites, content publishing platforms and sales enablement portals are all part of this, and the work that we do with our clients to integrate and activate these technologies is amazing! But one of the biggest drivers for our clients is how they use technology, in the form of web or mobile apps, to embed their products and services into their customer's workflow … creating long-term, differentiated value that is hard to compete with. So, as digital transforms them and then the businesses of their customers, the ripples of the digital tsunami spread wider and wider.
What about your business? Have you gone digital? Change doesn't have to be so hard, and it can be simpler than you think. If you'd like to know more about how we can help your business use the power of technology to grow, contact us.
Lastly, what about YOU? Being on the leading edge of digital demand generation, engagement marketing and app development is exciting to all of us here. We're growing fast and would love for you to join us.