Solving the Database Dilemma: 5 Tips for Better Data Management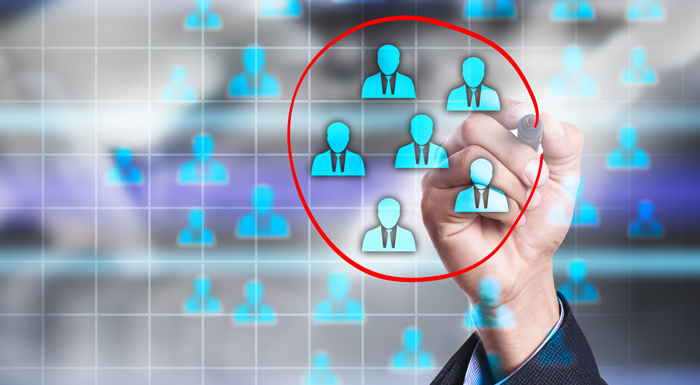 According to a study by Econsultancy and Adobe, that's the top strategic priority for 53% of marketers. It's also a priority for many of the B2B marketers I work with — and for good reason.
Today's buyers demand a personal, customized experience throughout the buyer's journey, long before they contact Sales. Delivering that experience takes deep knowledge about your buyers. It takes unmatched insight into your market. In other words, it takes data.
Data is a proven difference-maker for marketers looking to engage and convert today's buyers. According to research from Winterberry Group, companies that put data at the center of their marketing and sales decisions improve their marketing ROI by 15–20%.
But getting those results from your data takes a well-managed database, and that's easier said than done. Forbes reports that only 40% of executives believe their database provides accurate data. What's more, 80% of marketing teams blame ineffective demand generation processes on poor data, according to Demand Metric.
However, a problematic database can be fixed! By following these data management best practices, you can turn your database into a gold mine of strategic insights.
1. Identify your ideal buyer.
It sounds simple, but you'd be surprised how many marketers don't do this. If you don't know what characteristics you're looking for in a buyer, how can you identify opportunities when you see them?
Profiling your existing customers will give you an idea of your target buyer. Focus on firmographic data: revenue, company size, decision-makers and so on. Then, map every lead against your ideal buyer profile, so you won't waste time on leads that aren't right for you.
2. Embrace a centralized database.
I've worked with marketers who spread their data across multiple databases, so I know how much frustration that can cause. If you manage prospect data and programs from multiple databases, you likely don't have appropriate syncs set up between your marketing and sales databases. Chances are you also can't find or use critical information about customers and prospects that's sitting in some database somewhere.
Getting all of this data aligned and working together can give you a significant opportunity to upgrade your marketing.
That's why I swear by a single, centralized marketing database with appropriate syncs in and out to other sources of data. This makes it easy to view data holistically, segment your records and identify opportunities.
3. Keep your database clean.
I can't stress enough how much bad data can cost your company. If your records are outdated or inaccurate, you'll waste valuable time and resources on marketing that's doomed to fail. In fact, Gartner estimates that low-quality data costs companies $14.2 million annually.
Your data management program should include both automated and manual reviews. Rules need to be defined for "what system wins" when different data is captured at different times. Don't overlook inference rules either, such as populating "persona type if role and industry are known." Develop an ongoing plan to append missing information, such as critical firmographics required for segmentation, as new data comes in.
Take the time to set up these rules and perform thorough reviews regularly. After all, what good is marketing if it doesn't reach its target?
4. Prioritize complete records.
It's important to have a healthy number of records in your database, but volume only tells half the story. It's great if your database holds 2 million records, but if none of them have emails, phone numbers or first names, you won't get much value.
During any data hygiene initiative, be sure to analyze your records for completeness as well as accuracy. If your database has critical holes, you may want to supplement it through additional research, telemarketing initiatives or list purchasing.
5. Be strategic.
Data-driven marketers bring data into everything their company does. To join them, use data to shape your strategy and inform your decisions. Report on the state of your database during every marketing meeting. Consider your database as you set goals and determine budgets. For every marketing program, decide how you will:
Add new leads or lead sources to your database.
Separate sales-ready leads from nurture opportunities.
Attribute a marketing source to closed deals to determine ROI.
Integrating your database into your strategy allows you to make more informed decisions, putting you on the path to better results.
Modern buyers' expectations for the purchase journey are high and getting higher. To meet those expectations, you don't just need data. You need useful, well-managed data that gives you actionable insight — and these tips will help you get it.
If you'd like more support, my team and I are here to help. Contact us today to discuss your data challenges, and we'll plan a database management strategy to set you up for success.