Sharing Marketing Automation Best Practices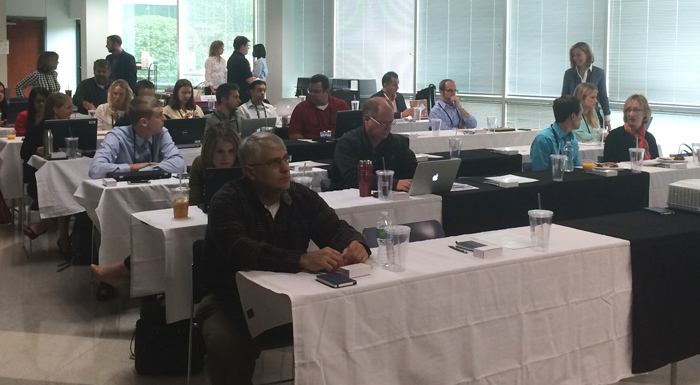 Last Thursday, The Mx Group had the pleasure of hosting the 2014 Chicago Silverpop User Group along with one of our marketing technology partners. It was great to discuss marketing automation best practices with marketers and technology pros while exploring real-world successes with day-to-day practitioners. Some of the key themes that emerged include:
1. Relevance
Everyone knows that marketing programs are more effective when your information is meaningful to the client. If you are blasting content that does not resonate with your audience, you are likely to see poor open rates on your email campaigns, which is an outcome that should not be taken lightly. The cost of poor open rates goes well beyond annoyed recipients and unsubscribes. Major email services, especially Google, will start automatically sending your company's emails to spam if they find that the majority of these emails are left untouched.
2. Data hygiene
Quality data is the foundation of a successful marketing program, which is why master marketing automation users ruthlessly clean their databases. At The Mx Group, we preach the need for high quality data and continuous database maintenance. (Your data decays 10% every quarter.1) It is vital to establish an ongoing process for monitoring, cleaning and appending your data.
3. Testing and segmenting
Most email marketers do some form of subject line testing, however this often yields limited insight. Differences in the open rates and click-through rates will be a percentage or two at most. Go beyond subject line testing — segment your database and run tests that incorporate demographics such as geography, sector, title and management level.
4. Broaden your strategy
Get the most out of your marketing automation tools by expanding your strategy. Challenge yourself to look outside your vertical when developing ideas for campaigns. If you're in the manufacturing industry, take a look at what's happening in healthcare. Don't get locked into doing the same thing; look at which approaches are working for others and work those into your strategy. Challenge your assumptions, too. Just because you think something is going to perform a certain way does not mean it actually will.
Marketing automation continues to gain momentum among B2B marketers: the adoption of marketing automation technology is expected to increase 50% by 2015.2 But this is no surprise, because these platforms offer enormous opportunities for marketers to become more efficient and effective. We're excited to be working with our partners to help facilitate the ongoing development of best practices and fully activate the promises held forth by marketing technology.
1Netprospex
2Salesforce