Secrets to B2B Trade Show Social Success Part 3: It's All About Follow-through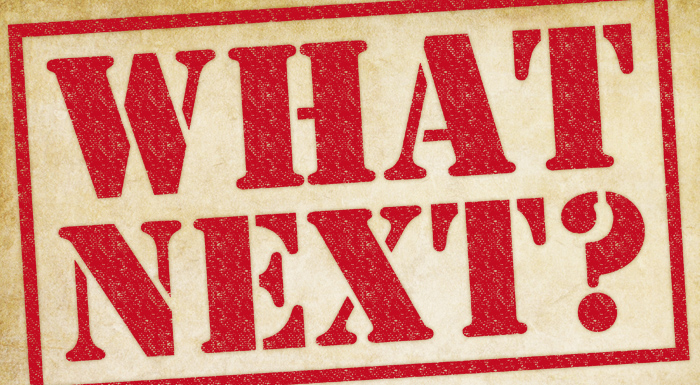 If you've made it this far in our B2B trade show social series, you've successfully navigated pre-show strategizing and run a successful and engaging live campaign. But your work isn't over yet.
One-time connections don't drive brand engagement. Letting your new social relationships dry up after the show is a waste of all your hard work and effort. Fortunately, making a few strategic decisions will increase your results exponentially.
1. Fill your content pipeline.
Don't melt back into the woodwork after the show is over. Keep your social feeds active and engaging, so that your stellar social presence isn't a "one-and-done" fluke. If you don't have a set strategy for post frequency, content and promotion, or if your current strategy is earning you less-than-optimal results, set up a meeting to discuss changes with your team.
2. Remember content goes both ways.
If your campaign went well, you'll have added plenty of new followers, fans, subscribers and connections. Now's the time to bring the lessons you learned about real-time engagement to your daily content strategy. Don't slip back into ignoring your followers or sending only canned posts. Respond to new comments and mentions, and keep nurturing connections with key influencers. Your social reputation will feel the difference.
3. Consider branching out.
Did you join a new social platform for the show? If you signed up for Twitter to follow event hashtags or opened a SlideShare account to post your company's presentation, don't let those accounts collect dust. An underpopulated, outdated account will make you look disengaged and unapproachable. Discuss editorial calendars and messaging strategies with your content creation team, and weave these into your overall social program.
4. Follow up with bloggers.
It's a common problem for company blogs: Employees don't always make the time to contribute new posts. Capitalize on the excitement of your real-time successes to spark lasting enthusiasm for blogging. Share your blog's trade show traffic with your team of writers, and discuss what styles and subjects drove the most engagement. Seeing quick results will take the pain out of acquiring future posts, and will also give you valuable insight into best practices for your audience.
5. Reframe your results.
For your social media expert, increased engagement and follower rates might be all the results they need. But others are tracking different goals. Report your program's success in terms the whole team can appreciate. How many more demos were given? How many more follow-up calls were made? Consider tailoring these results by department to make them most meaningful.
Real-time social media won't succeed without careful planning and strategy. But when done effectively, engagement and dialog will start flowing toward your brand. And that's something worth tweeting about.
Has your company launched a real-time social initiative? What were some problems you encountered? What would you make sure to do again? Let us know in the comments, or tweet us @MxGroup.