Secrets to Trade Show Social Success Part 2: Get Your Head in the Game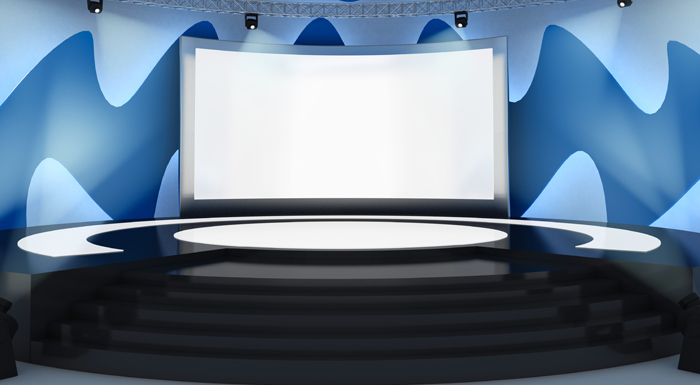 In Part 1 of this series, we talked about the behind-the-scenes preparation needed for a successful real-time social media strategy. Now it's showtime.
Trade shows are a constant rush of activity: both a blessing and a curse for social media opportunities. New content is generated every minute, but don't let yourself get overwhelmed or distracted from your strategy. If you keep your eye on the prize and follow these six tips, you'll be pulling in engagements with ease.
1. Know when to talk … and when to listen.
Obviously, you should create more content while on-site at a show than if you were sitting at your desk at home. But if you amplify everything, no one hears anything. No one wants to scroll through 30 of your back-to-back tweets to find the specific trade show news they're looking for. And the rules for engaging with others' content and building relationships still apply.
2. Be smart about visuals.
In the world of social media, a picture's worth more than a thousand words. Images on Facebook earn 53% more likes than text-only posts, and on Twitter the number of retweets surges to 150%. But that's only for the right pictures. Does that photo offer your followers any value? Will it entice people to visit your booth, or is it an empty shot of smiling, posed showgoers? If you don't have a reason to share an image, don't. Prioritizing quality over quantity will help your social feeds stand out from the crowd.
3. Embrace the writing on the wall.
If you're hosting the show and looking for a way to drive engagement, consider featuring a social media wall. These user-friendly applications curate social posts by hashtag or by account and project them onto any screen for all to see. Even the most skeptical of social media agnostics will get a thrill from their 25 seconds of fame as their post flashes across the big screen. SocialWally, Snapcastr and LiveWall are among many companies offering this service; explore your options to find one that works best for your event.
4. Don't neglect your blog.
With so much thought leadership in one room, trade shows are the perfect place to ramp up blog content. Select your designated bloggers and their days to post well beforehand. Agreeing on a broad topic in their area of expertise takes the pressure off, but leaves the door open for timely inspiration. And once the posts are ready, make sure to promote them across all your social channels. (Hint: Now's a great time to share content with those key influencers we mentioned in Part 1!)
5. Share carefully.
Remember, "These days, when you're talking to one person, you're talking to a thousand." All posts should convey your company's message and keep its needs and sensitivities in mind. Your on-site social media rep should be well versed in all of them. Take photos wisely, and post with discretion.
6. Be agile.
No matter how well you plan, expect the unexpected. Don't be afraid to stray from your outline to embrace sudden opportunities that support your strategy. That's the inherent value of on-site social media coverage, anyway.
I can tell you from experience: trade show coverage is busy, high-energy and ultimately a bit of an adrenaline rush (if you're a marketing geek like me). It's exhausting, yet incredibly rewarding.
Still, when you've packed up your booth and are heading home, don't think your work is done. In Part 3, we share some tips for turning your one-time show connections into long-term engagement.