Making an Impact Through Service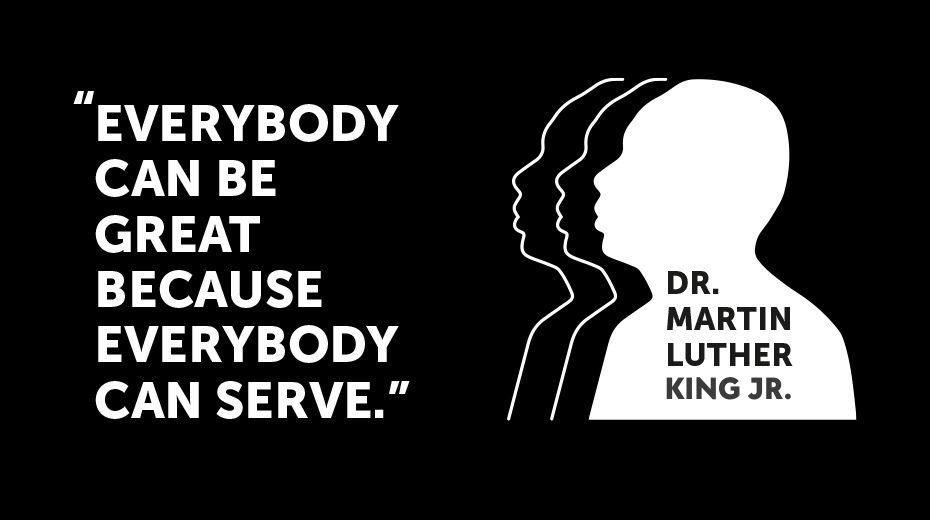 On Monday, January 16, members of The Mx Group united for the agency's second annual Day of Service. Our Day of Service is an opportunity for us to live our values in a tangible way while honoring the legacy of service inspired by Martin Luther King Jr. This particular Day of Service was made even more special by having the majority of The Mx Group ­— local and remote, from Chicagoland and across the nation — come together in Chicago to celebrate and honor this important holiday.
CONNECTION AND FULFILLMENT
It was important for us to identify how we could best benefit each charity. We asked employees to select where they wanted to volunteer based on their connection to the organization's mission and how their individual talents could best aid the organization's goal for the day.
"Everyone at The Mx Group looks forward to our Day of Service. It's a chance for us to connect with each other and the communities around us. Mx'ers come away feeling fulfilled, motivated and engaged," said Kate Fishburne, The Mx Group's VP of organizational development.
Ultimately, there's no better way to de-stress than by serving others!
There was so much energy and enthusiasm among the team. It felt great to pack food for kids / families that rely on support from all over the world to fight hunger.
It felt good that we could be part of helping so many people in need, to provide healthy food for their week that they would otherwise not have access to.
Our volunteer group all agreed that serving folks who experience homelessness was humbling and gave us perspective on how fortunate we are.
A summary of each organization and the service we provided is listed below. We hope you will take the time to learn more about each of these necessary organizations and consider finding ways you can make a difference. As Martin Luther King Jr. said: "Everybody can be great, because everybody can serve."
Care for Real has been helping people overcome food insecurity for over 50 years. The organization partners with many local organizations to ensure clients can access the food they want and need. Care for Real also provides clients with clothing, personal care items and pet food. You can watch this video to learn more about the organization's work. Mx volunteers packed bags of groceries and stocked shelves in preparation for Care for Real's evening food distribution.
Feed My Starving Children is a faith-based organization that works with food distribution partners around the world to help communities move from relief to development. They provide meals that have been developed by food science and nutrition professionals to reduce problems with malnutrition. In a little under two hours, Mx volunteers packed dried ingredients in an assembly-style line. The ingredients will later be shipped to food partners to be distributed to those in need.
DuPagePads works toward ending homelessness in DuPage County. The organization helps feed and shelter individuals and families while connecting them to the services they need to address the underlying causes of their homelessness. These vital services include case management, life coaching and employment support. Mx volunteers organized DuPagePads' storage facility and moved additional boxes of donated books around the organization's campus.
PADS of Elgin provides shelter for people experiencing homelessness where they can sleep, shower, eat, and access laundry and personal hygiene products. Each guest is matched with a case manager to create an action plan based on the barriers that led to them being homeless. Volunteers painted the lobby wall, served lunches, and organized the coat closet and supply rooms.
Beyond Hunger provides hunger-relief programming to people in 13 ZIP codes, including parts of Chicago and the near-west suburbs. The organization's programming includes providing food to families in need, summer meals for children, assistance for navigating benefits like SNAP, food delivery to seniors and cooking classes. Volunteers unloaded pallets of frozen food and organized Beyond Hunger's shelves for distribution.
Chicago Scholars helps academically ambitious first-generation college students from under-resourced communities in Chicago. Its seven-year program helps them to navigate the complex transitions into college, through college and beyond to a career. In this pro bono project, the Mx team helped refresh the materials Chicago Scholars was using to market the program to donors and corporate partners.
Ready Set Ride Therapeutic Recreational Facility is a program for children and young adults with physical, emotional and developmental challenges. Ready Set Ride has 11 horses that provide therapy for 50 riders who can come and enjoy freedom from a wheelchair or a walker while riding a horse just like everyone else. The Mx team helped with barn chores such as cleaning stalls; washing water buckets; harrowing the arena; and walking, grooming and feeding the horses.
Cradles to Crayons supports children from birth to age 12 who are experiencing homelessness or low-income situations. The children receive the essentials they need, such as clothing and school supplies, at no cost to them. Our volunteers helped process the new and lightly used items that have been donated via grassroots community drives and corporate donations.
Project C.U.R.E. seeks to deliver life-saving medical supplies and equipment to resource-limited hospitals and clinics in over 135 countries. In an average week, Project C.U.R.E. delivers three to five semitruck-sized containers and is now one of the leading donators of medical supplies in the world. Mx volunteers helped sort, package, label and stock medical supplies, as well as preparing for shipments and loading containers.
By The Hand Club For Kids is a Christian-based after-school program that serves children who live in under-resourced neighborhoods, supporting them from kindergarten through college. Students in this program are picked up from school and given dinner and homework help. Children can take part in other enrichment activities, such as basketball, choir and dance. The center also helps the kids with eye and dental exams, as well as mental health counseling. As one group of Mx volunteers helped create a "Marketing 101" video, the second group shopped for supplies and built care packages for elementary and middle school students with items such as candy, pens and fidget toys.
Hephzibah Children's Association is making a difference in the lives of vulnerable children and struggling families. Oak Park's oldest social service agency, Hephzibah is the only program in Illinois designated to care for the most severe cases of abuse and neglect of young children from ages 3 to 11. Hephzibah Home provides comprehensive therapeutic care for traumatized young children. The organization's Family Based Program supports more than 100 foster care children and stabilizes 150 families in crisis. Learn more about Hephzibah Home through the Hephzibah Home: At Home Together video. Mx volunteers participated in two projects: One group created bedtime kits for residents of Hephzibah Home, while another group purchased supplies to assemble arts and crafts kits.