Why Interactive Content Matters: The New Buyer's Journey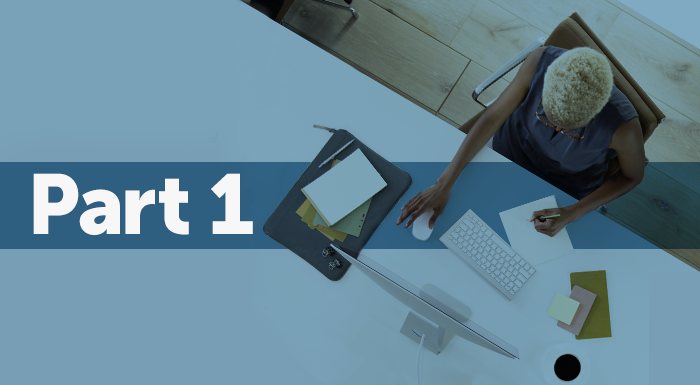 When you think about it, interactive content is a little bit like kale. It's the apparent answer to all your problems, yet most of us are hard-pressed to say why. Or how much of it we need. Or if one way to prepare it is more or less beneficial than another.
Well, I'm not a nutritionist (or a very good cook), so I'll leave it to the experts to answer the kale questions. But I'll take the interactive content questions. There's a reason why it's so hot right now, and that's because the benefits are real — for you and your potential customers.
B2B customers like control
Simply put, content has changed because the buyer's journey has changed. If you're in sales, you may not hear from the folks in your funnel until they're almost done with their decision-making process. Today's B2B customers like to be in control. So if you reach out too soon or offer help when it wasn't asked for, you could damage their affinity for you and your brand.
So what do you do? You create content to engage prospects in ways you can't. And not just any content. Content that can take the place of some sales conversations. Content that engages the top of your funnel in meaningful ways. Content that moves mid-funnel folks further down the path toward a purchase. Content that keeps that critical lower funnel educated and empowered enough to feel in control of their purchase decision. That's what interactive content is.
So wait … what is interactive content, really?
Literally, it's digital media that encourages prospects to participate in an activity and delivers personalized information and insight.
Figuratively, it's a member of your own team … and it has serious bragging rights. Interactive content can accurately identify needs, evaluate fit, inform and persuade prospects — all without threatening today's customers' sense of control. And best of all, it generates 2x more conversions than static content, according to Demand Metric.
In the rest of this blog series, we dive into the various types of interactive content so you can decide what's best for your brand and customers. Here's a snapshot:
Want to learn more about how you can infuse more value throughout your funnel? Our recently updated ebook, "Interactive Content Across the Funnel," will help you start off on the right foot. And, check out Part 2 and Part 3 of this blog series on interactive content for more insights about this valuable B2B marketing strategy.