Recap from F&S 2017 Executive MindXChange: What's Hot and What's Not?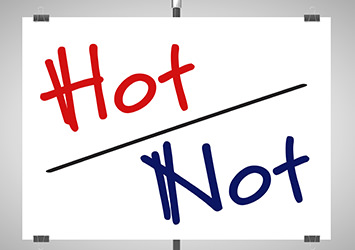 I just returned from Frost & Sullivan's 18th Annual Executive MindXChange in Nashville, where approximately 150 global marketing leaders spent three action-packed days networking and gaining insights into the latest challenges and solutions in digital marketing, strategy and beyond. I was extremely impressed by the interactive opportunities this event provided. It's billed as "not your typical conference or trade show," and after being there, I understand why. There's little time devoted to standing around a booth. Attendees and vendors attended all events equally. And as many insights and connections were gained during informal and social meeting times as they were during the sessions, case studies, panel discussions, round tables and planned 1:1s.
For me, highlights included hearing the candid lessons RSA Chief Marketing Officer Holly Rollo shared from her own learnings while digitally transforming seven companies over the past several years; real-world and comical insights from GE Digital's content marketing guru Chris Moody (particularly CEOs' perceptions of marketing); and a case study / breakout session about how to troubleshoot multi-touch integrated marketing campaigns. That particular session ended with the facilitators asking the group what is currently "hot" and "not" in B2B marketing.
It turned out that the group's answers mirrored the major themes of the week. Here's a recap:
What did we leave out? Let me know in the comments! Or, if you're looking for more information on many of the hot topics listed above, get in touch and we'd be happy to share some applicable Mx resources with you!