Getting Real: Virtual Conference Takeaways for B2B Marketers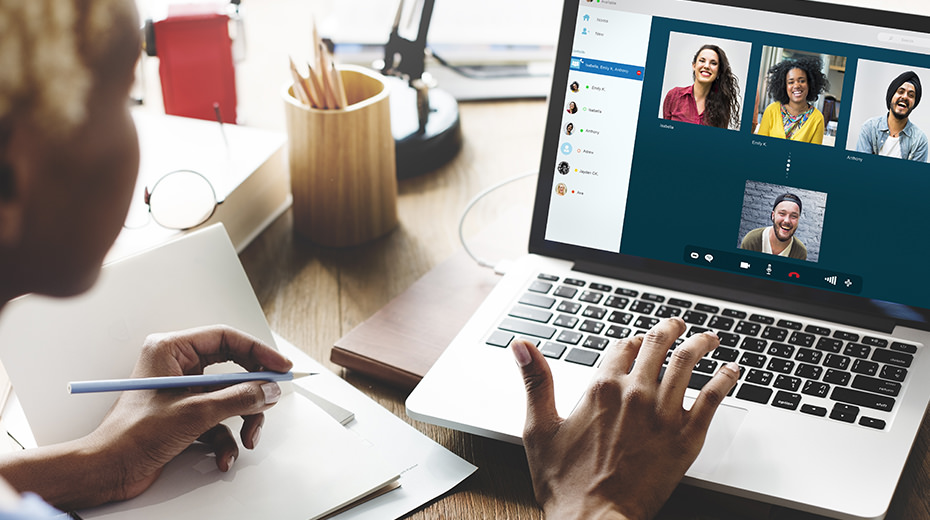 I attended my first ever two-day virtual conference recently, and it was interesting on many different levels. Just like the face-to-face B2B conferences I've attended, I was "there" working a triple role — as a marketer ensuring ROI on our corporate sponsorship, as a salesperson wanting to network with prospects, and as an attendee with a desire to hear fresh perspectives and learn about new things happening in our industry.
This event was originally a face-to-face event that pivoted to a virtual format a few months ago. The organizers did a great job making the quick pivot, and many attendees commented on how well run it was. Like many face-to-face events, the adage "you get out what you put in" applies here. The more I was willing to jump in and commit to being present in sessions and conversations, the more I got out. But there were also some elements beyond the organizer's control that put a damper on some of the outcomes.
I think the virtual platform was one of the better ones, but there are still limitations and tech challenges along the way, such as presenters having difficulty sharing their slides or screenshares and attendees who are novices or uncomfortable using­­ virtual conference technology. In addition, the current mood of the people in our country who are facing challenges and fears may have made it hard to focus on two days of virtual learning and networking.
While some event organizers know what to expect from virtual events, what can you expect as a sponsor, presenter or business development person? Since these large virtual conferences are novel to many of us, I thought I would share my observations, as it appears that virtual events are our main choice for the foreseeable future.
Corporate Sponsorship
We worked hard to make the most of our sponsorship before the virtual event, promoting the sponsorship heavily on social media, through email marketing, blogging and featuring it on our website's main homepage and news page. When promoting a virtual event, you can't necessarily rely on the event producer to do all the work for you, and you certainly don't have a great locale to lure people in. As Kellie de Leon shared, "You need a solid promotion strategy to ensure you're driving business value and ROI."
If your sponsorship includes a speaking role for you or one of your teammates, I can't emphasize this enough — be SURE you do a tech rehearsal with conference organizers prior to the live virtual event. Though we're used to counting on a solid A/V team at face-to-face events, now we all need to be our own IT specialists. And virtual events have an exponentially bigger set of variables to address to make sure everything goes smoothly. Tech rehearsals can help you detect and resolve issues including internet browser issues, internet speed, camera / audio quality and compatibility with the event platform, and even ensuring the event platform can smoothly display your presentation's file type and size.
Unlike a live conference, at this B2B virtual event I attended, there was very little activity at sponsors' virtual booths. This was a disappointment, as normally this is one of the biggest features of a high-level corporate sponsorship. Why activity was so low could be for many reasons — networking time was brief, attendees were working their regular jobs in between attending sessions, and booths in this particular platform were very formulaic rather than personal. If you're sponsoring a virtual event, be sure to think about other ways you can have quality conversations with potential prospects beyond the booth. We accomplished this by hosting an invite-only virtual roundtable.
Prospecting / Networking
Because of the low booth activity, I have to be frank; prospecting was difficult or nearly impossible at this B2B virtual event. The way this particular virtual conference platform promotes networking is designed like a game of Russian roulette. When you want to network with someone through video chat, you click a networking button, your camera goes on and the algorithm randomly matches you up with another attendee who has hit their button as well. You then have three minutes to introduce yourself, talk with them and, if you'd like, connect further after your three minutes is over.
This feature is good in theory, but out­­ of the ten times I hit the button, only once did I meet a non-sponsor or vendor. Us sponsors were ready to roll, but perhaps regular attendees weren't comfortable or interested in this kind of networking. And beyond an engineered networking function like this one, at a B2B virtual event, there's no happenstance — there's just no way to replicate those opportunities to randomly sit down at lunch or share a cocktail and chat with a potential prospect or partner.
If this is a format that will continue for the long haul, I hope attendees will become more comfortable and event producers and tech partners will innovate ways to make it feel more natural.
Learning / Inspiration
This particular virtual conference was originally planned to be face-to-face, and had been in the works for over a year. I think this shone through with the amount of high-quality speakers throughout the event. As an attendee, I found very few issues using the virtual platform to watch keynote and session speakers, and I was inspired by their positivity, preparedness and general professionalism. Interaction between the speakers and attendees was rather robust through chat, and, as always, I learned new things from my fellow attendees by the good questions that were asked and answered. In some ways, this was where the virtual event outshined its face-to-face equivalent. The interaction between speakers and attendees made for lively sessions and increased the value of takeaways.
There were many relevant insights shared, and just like a face-to-face conference, you get a lot more out of a B2B virtual event if you clear your calendar and show up focused, open-minded and ready to take it all in.
More Personal Than a Webinar
Generally, I think a virtual conference with a live moderator and live speakers is a high-quality way to learn about new topics, and it definitely felt more personal than a webinar. However, the inclination for people to multitask while attending a virtual conference cannot be underestimated. In the end, attendees could view the event as just another browser window.
The event I attended was lacking when it came to engagement opportunities between sponsors and attendees, but perhaps event organizers can remedy some of this by offering incentives to interact, adding in more time for networking, and allowing sponsors to host intimate group chats and roundtables.
I have big hopes that face-to-face conferences and events will make a comeback in the next 12–18 months. And in the meantime, a virtual conference is a decent stopgap for attendees to learn, gain some inspiration and soak in a little bit of the community vibe you feel at a well-run industry event. For sponsors, there's certainly potential in this medium, but you may also want to consider some alternatives. At minimum, consider ways to increase the value of your content and drive interaction with attendees. We've got a whole blog post on that!