COVID-19: Virtual Event Promotion Ideas to Attract and Convert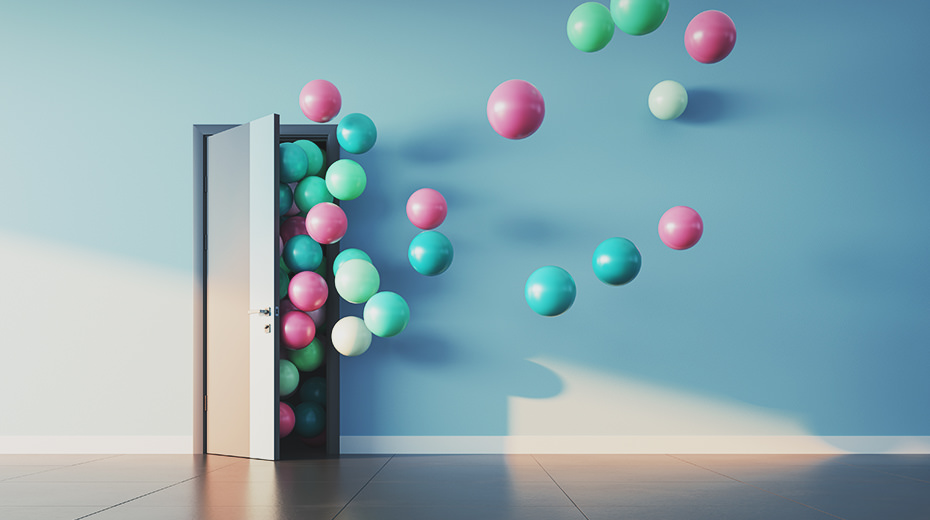 Virtual events, just like in-person events, need a solid promotion strategy to ensure you're driving business value and ROI. Without targeted, effective promotion, attendance will suffer. And without a strategic follow-up plan including the operational support to convert leads, all the effort could be wasted.
For marketers who sponsor large in-person conferences for lead generation, in normal times much of the pre-event promotion was done for you. The conference organizer had picked a sunny locale, or intriguing venue, and put together a lineup of great keynoters to draw people to the event. Perhaps you did pre-show promos to attract people to your session or booth, but you were doing so from a list of attendees. But with a virtual event, you definitely need to step up your promotional efforts. And for your follow-up, you need a solid game plan to ensure you're delivering business value. This includes having a strategy that involves marketing operations and lead management, as well as great content to keep the conversation going.
Digital Strategy Plus
Because your event is going to be digital, many of your promotional tactics should be digital as well. Costs on many paid media channels are down, with many big brands having pulled their advertising. This is a big opportunity for B2B marketers to take advantage of SEM, digital advertising and paid social for virtual event marketing. This is a good idea whether you're creating a larger event with a big reach or hyper-targeted events for smaller segments. (Make use of targeting within digital ads, social media, etc.)
But using only a digital marketing event promotion strategy isn't enough. Telemarketing and direct mail may help you break through the attention barrier and attract high-value prospects for customer forums or industry insider events. Of course, you need to evaluate whether your audience is likely to be in the office or not for these offline tactics to work. But even direct mail vendors and fulfillment houses are adapting their practices during this unusual time to include address verification. Users can verify whether packages should be sent to the office address on file, or provide a personal address that will not be shared or used for anything other than this one-time fulfillment.
Virtual Event Promotion Ideas — Before the Event
Timing

Start early, and ramp up 2–3 weeks before the event.

Social Media

Develop a unique hashtag for your event, and be thoughtful about others to include in your posts to elevate your content to the right audience.
Help your presenters promote the event to their networks. Provide copy and images for social posts, and remind them to use the event hashtag and registration URL.
Tag speakers and sponsors in your promotions and any paid event advertising.
Set up private groups to allow registrants to connect and ask questions of you and each other both before the event and afterward. This will create a sense of community and spur interaction.
Set up a Facebook event page and invite your target audience.
Paid ads can be considered to expand your social media event promotional efforts.

Email

Plan 2–3 promotional emails to your email subscribers, but use a segmented approach. Ensure you're not getting spammy by removing registrants from future sends, and segmenting out anyone who wouldn't find the content valuable or applicable.
Welcome email / registration confirmation: Make sure to include an easy way to add the event to their calendar.
Reminder: Send email reminders the day before and the day of the event.
Virtual event guide: Create a guide that outlines how to join the event, summarizes sessions / tracks, explains interactive features like chat and polling, and provides a reminder of the event hashtag.

Sales Team

Make sure you're coordinating with your sales team.
Not only is it important that they know about your event, but they can also help you promote it to customers and prospects.
Have an all-hands call with the sales team. Share the event talk track and a clear and concise value proposition for the event so they'll be comfortable promoting it.
Share pre-written email and social copy they can use for personal emails and LinkedIn messages.
Coordinate a team approach for follow-up.

Bonus Ideas

If you're trying to attract a qualified list of attendees or deepen engagement with an ABM approach, consider incorporating direct mail or telemarketing for a more personal invitation.
Beyond the exceptional (!) content you're going to deliver, is there anything else you can do to entice your most coveted contacts to attend? One option I've seen used well is offering an e-gift card for companies like Grubhub or Uber Eats to buy attendees lunch during the event.
Virtual Event Promotion Ideas: Day of Event
Timing

Start early in the morning with a last call to register and a reminder to attend.

Social Media

Remind users of the hashtag for your event and invite them to share their thoughts and even their own related content, just as they would at an in-person event.
Share live messages and takeaways from the content. Highlight user questions and tag participants who shared helpful information in live forums.
Share posts with links to related content that attendees would find interesting.

Email

Send a clear and thorough reminder including how to log on, the hashtag for the event, any other guidance users need on the schedule, sessions, etc.
Remind registrants of the original value proposition and try to make it feel like a "don't miss" event to attend live.
Virtual Event Promotion Ideas: After the Event

Timing

Timely follow-up is everything.
Make sure you send all attendees the recording or related materials on the day of the event or the day after.

Email

Divide your registration list into two segments: those who attended and those who didn't.

Attendees — the message should thank them for attending, give links to the recording or related resources, and tee up a future session they may be interested in.
Non-attendees — share the recorded session and related resources. If you're hosting a future event, share a little snippet of the event that just occurred to make them feel like they missed out on something great and drive future engagement.

Consider including a post-event survey asking attendees to rate the event, and inviting them to provide feedback and suggest topics for future events.
Your sales team should be following up with qualified prospects within a few days.
Plan 1–2 more "nurture" outreaches in the weeks following the event.
Bonus idea: At The Mx Group, we create a custom web portal after an event, which we provide access to by email. Beyond the recording or materials from the event, it shares curated resources related to the event's topic, as well as some other information or high-value content the user might appreciate. You can make the portal password-protected (with a single password you share with all attendees) to create exclusivity and increase the perceived value of the information. The portal can be integrated with your marketing automation platform to make it easy to share with users and also track their engagement with follow-up content. This type of data can help your sales team understand which prospects are really engaged, and tailor their messaging to the topics the prospect is most interested in.

Social Media

Keep the conversation going! Invite attendees to share takeaways and feedback.
If you have another event coming up soon, or if your event was part of a series, capitalize on the attention to promote the next one!
Evoke Excitement & Increase Event Attendance With Messaging
Make it seem fun and high-energy like an in-person event, not promoting another slideshow snoozefest.
Bring your brand's unique voice or point of view to your promotion and highlight interactive features that will elevate the event.
Be clear on the "WIIFM." While relevance is always important, virtual events need to make the "What's in it for me?" loud and clear. No amount of promotion is going to attract people to an event that seems like it may have boring content or is on a topic that doesn't apply to them. Make sure you're delivering value with the content, and consider ways to adjust messaging for promotions to be hyper-targeted as well.
Tout the benefits of it being virtual. BambooHR does a great job with their promotion, saying, "No need for special shoes. With a sturdy internet connection, and the opportunity to learn from the privacy of your own office, you can dance like no one's watching."
Event Metrics & Follow-up
In addition to your follow-up with attendees, make sure you're taking the right steps internally after your event.
Data & Measurement

A metrics review is the only way to prove your event's success. Make sure you're capturing the following types of data:

Attendee demographics: Did you attract an audience that was in the right industry, from the right-size companies, etc. to be attractive prospects for your sales team?
Attendance: Which registrants actually attended the event?
Individual attendee engagement: Did they attend the whole event or drop off midway through? If your event had multiple sessions or tracks, which content was each user engaged with? Use these insights to make follow-up emails more targeted and arm the sales team for more effective follow-up calls.
Overall audience engagement: What percentage of your registrants attended? Was the value proposition compelling enough to get users to log on? Did your reminders work?
What percentage of attendees stayed for all (or at least most!) of the event? Did your content deliver what you promised in your promotions? Were the sessions interactive enough to keep people engaged?
Marketing data:

Which promotions, messages and channels drove the most registrations?
What were the open and click-thru rates of your emails?
What feedback did you get on the content?
How many accounts did you engage or how many qualified opportunities resulted from the event?

Sales Team Engagement

Make sure you have a game plan for how you'll qualify which attendees the sales team will follow-up on.
The marketing team should focus on engaging with most of the attendees, while a select few that rise to qualified opportunities should be elevated to your sales team.
Provide a playbook including a quick reminder about event content and a couple of valuable pieces of related content that the sales team can share as they see fit.
Consider a high-touch tactic like direct mail to keep the conversation going with the best prospects.
Timeliness is key. Make sure your sales team is following up within a few days after the event.
Create a Frictionless Experience
A final word of caution — when your event is virtual, you need to do everything you can to make it "frictionless" to the attendees to ensure they have a positive encounter for your brand. A difficult registration process or clunky user experience can spell disaster for your virtual event. Just as a great digital ad can fail if you have a bad landing page and a 20-part form, a difficult registration process can adversely impact your audience size.
I recently tried to register for one event that required me to set up a unique password. Nope. Didn't work, it was too many steps to take and I decided not to register. Think through the fields you really need, make the sign-up process as quick and painless as possible, and test, test, test before you go live! Make it easy to add your event to Outlook and Google Calendar so your registrants don't forget to show up. After all, they're not booking plane tickets and a hotel room.
I hope this overview of specifics regarding promotion and follow-up is helpful for you as you move forward with your next event challenge! For more guidance on B2B marketing topics of all sorts, be sure you're following us on our LinkedIn page. Wishing you great success with your next virtual event!