COVID-19: Unusual Business – What's WITHIN Our Control?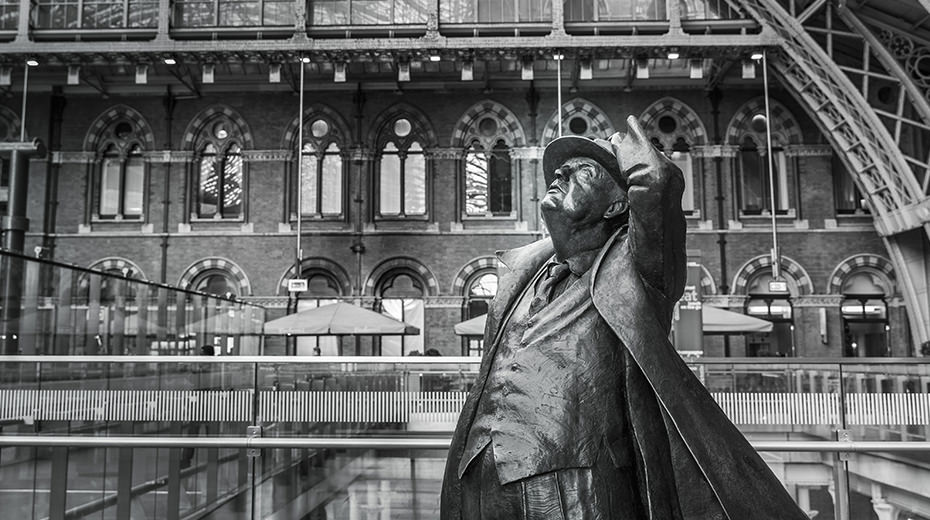 What should we be doing about B2B marketing in the age of coronavirus? I don't think there is any one perfect answer. But there are many things we should all be thinking about and addressing to pivot in this time of crisis. We'll be publishing a lot of content and sharing as quickly as we can in the coming days. But the first things that come to mind for me are focusing on priorities and taking the reins on what we can control.
Author and consultant Geoffrey Moore recently published a blog post titled "Never Waste a Crisis" (paraphrasing the Winston Churchill quote, "Never let a good crisis go to waste"). Moore reminds us that, while many of the short-term financial outcomes of the COVID-19 pandemic are largely beyond our control, there are steps we can take to put our businesses in the best possible scenario for the future. In fact, this unprecedented situation may provide unique opportunities to launch our businesses further forward than we could have imagined.
Members of our senior management team have already been having great discussions with clients and partners, as well as internally, about what's WITHIN our control. I want to share a few of those ideas with you today:
Spend your time wisely: Both personally and professionally, this is a time to make choices on how best to spend your time. Stay focused on your biggest strategic organizational priorities, align with your leadership team, and focus your time and resource investments accordingly. Many of the priorities that were important before COVID-19 will likely still be important on the other side of it.
Don't make knee-jerk reactions. Along those same lines, now is not the time to make any drastic business decisions. Don't feel like you're in an all-or-nothing situation. Yes, everything seems to be changing daily, but there are many reasons to stay the course on many initiatives. If you're working on a new campaign that's 70% complete, don't cancel it! Instead challenge your team to get it to the finish line. Once it's complete, you can take stock of the context in the regions and industries you serve and make the decision whether to launch right away or hold until the timing is right.
Over-communicate! OK — we've all been deluged with COVID-19 emails. If it's appropriate and helpful, hopefully you've gotten your immediate communications out as well. But your communication should not stop there. Where and when appropriate, make sure you're communicating — with RELEVANCE AND VALUE — to customers, partners, internal staff and buyers. Ensure that your messages are consistently delivered across channels. If you're sending an email, make sure it's on your blog and social media as well. People have a lot going on right now, so communicate what's valuable, deliver sound bites and clarity, and make it available wherever THEY might find your message in a way that's convenient for them.
I hope these ideas are helpful to you as you prioritize your opportunities to control your business and marketing efforts. I'll be sharing more specific guidance related to channels, sales enablement, what to do about canceled events and more over the coming days. Please follow me and The Mx Group on LinkedIn to stay up to date on our latest internal and external B2B marketing communications advice, perspectives and conversation starters.
Keep calm and carry on!