COVID-19: Refocusing After Event Cancellations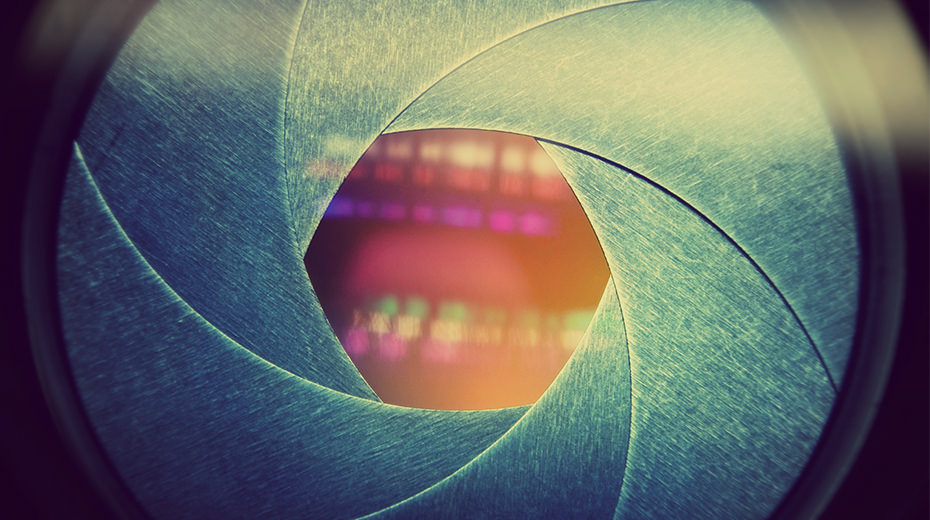 Most organizations invest nearly a quarter of their marketing budgets into live events. Which means you may be grappling with the critical question of what to do about your B2B event cancellations. And I have to say, I feel you. In-person events are a key part of our strategy for connecting with marketers each year. In fact, we just sponsored B2BMX, hosted by Demand Gen Report, in late February. It was right before the coronavirus really started to explode in the U.S., and before the event cancellations started rolling in. And as we began to look forward to spring and summer … we've seen one event we were sponsoring move to August, while another is transitioning to a virtual event.
And I know we're not alone. With social distancing and even full shelter-in-place orders in effect, it's clear the COVID-19 outbreak will be impacting events through at least summer. So marketers need to start asking themselves, "What would I do if I had to go the rest of the year without in-person events? No big conferences to sponsor or exhibit at, no roadshows, no intimate customer luncheons? What do I do now?"
For some marketers who could prove the ROI of their event investment and could clearly see the investment paying off in closed sales, this is a very concerning situation. But I also think there are many marketers who have had lots of budget tied up in events, just because that's what they've always done … whether it was really worth it was up for debate. But for now, the decision has probably been made for you — your event is off. So treat this as an opportunity to refocus, experiment and innovate.
Your brand building and sales activation goals need to find a new path. And you have many options. There might be one that clearly makes the most sense for you — but you'd probably be best served by trying a few different paths to see what works best for you, your audience and your objectives. With marketing budget to reassign, it's finally time to get on with all those things you've been meaning to get around to.
By keeping your original goals in mind, it's much easier to evaluate how to create similar outcomes from different strategies.
Before you make a decision about what to do to replace your in-person events, it's important to clarify what you were hoping to achieve in the first place. What were your main goals? Were you exhibiting at a tried and true event where you knew you'd be setting meetings and closing deals? Or were you testing the waters in a new industry and trying to do some brand building? By keeping your original goals in mind, it's much easier to evaluate how to create similar outcomes from different strategies. And here are some to consider as you refocus your resources and budget:
Consider virtual events and webinars
Virtualizing an event has been one of the most obvious options for people right now, especially for industries that target workers who may be more likely to be working from home. If you go this route, make sure you customize your virtual event strategy to attract the right audience for you. Webinars are already a top-cited resource in recent research, and with so many people working from home, my prediction is that some distractions are reduced and attendance-to-registration ratios will be on the rise.
Turn to digital marketing
Now is the time to strengthen your focus on digital marketing. You'll want to move quickly to gain a competitive advantage over other companies that are slower to react to this seismic shift away from in-person events. Focus your efforts and budget on pay-per-click, paid social media campaigns, retargeting and digital advertising.
Give your website a major upgrade
Digital buying experiences have been growing in importance across all types of B2B buyers and industries. In fact, in a recent report of millennial B2B buyers, we found that 88% feel that an exceptional digital experience is very or extremely important when it comes to making a purchase. There is no better time to upgrade and optimize your website, including thinking about mobile or web applications that help your customers understand their options, configure and compare. Invest your event budget in upgrading your CMS, developing interactive content, or adding e-commerce. Paired with a proactive SEO strategy, this could have people beating a path to your virtual door.
Pivot to ABM
Adding an account-based marketing approach to your demand gen strategy is an especially good idea if you were one of those conference sponsors who tended to scrutinize the registration list and attempt to attract the biggest fish for on-site appointments, demos or special events. Bring that same data-driven approach to a named account or ABM strategy. If you're new to ABM, we have a roadmap to help you get started down that path, providing "crawl," "walk" and "run" steps.
Shake things up with direct mail or telemarketing
While these two might not be immediate options (depending on your industry) while much of America works from home, they're smart tools to keep in your arsenal. Evaluate on a case-by-case basis if these high-touch options could work for you. This is especially true if you're adopting an ABM approach. I've seen a few brave marketers already test the waters by emailing me ahead of time to see if I'd be willing to receive a package at my home address.  And some mail vendors like PFL and Sendoso are adding features to let recipients confirm their address prior to shipping. Of course, if you go down this road, don't be a bad actor. Use the data for this one-time outreach only.
One final note. Many marketers have been struggling with events that are postponed until later in the year. Although it may still be a great event come August or September, it's certainly not helping to generate the awareness and leads you were counting on for the first or second quarter.
While cancellation policies are usually tight and some event organizers don't seem to be willing to budge, maybe there's room for some negotiation. If your investment is tied up with them, can you barter for an opportunity to send out a piece of sponsored content or an offer for a free webinar to the registrants? Event organizers might be looking for a way to stay relevant with attendees and keep them engaged (read: prevent cancellations). So it could be a win-win.
I hope these ideas spurred some positivity for you as you look to refocus your energy, budget and time from in-person events to other strategies. We're regularly sharing B2B marketing thinking and advice on LinkedIn, and I'd like to invite you to join us and jump in on the conversation!