COVID-19: For Virtual Events, Content is King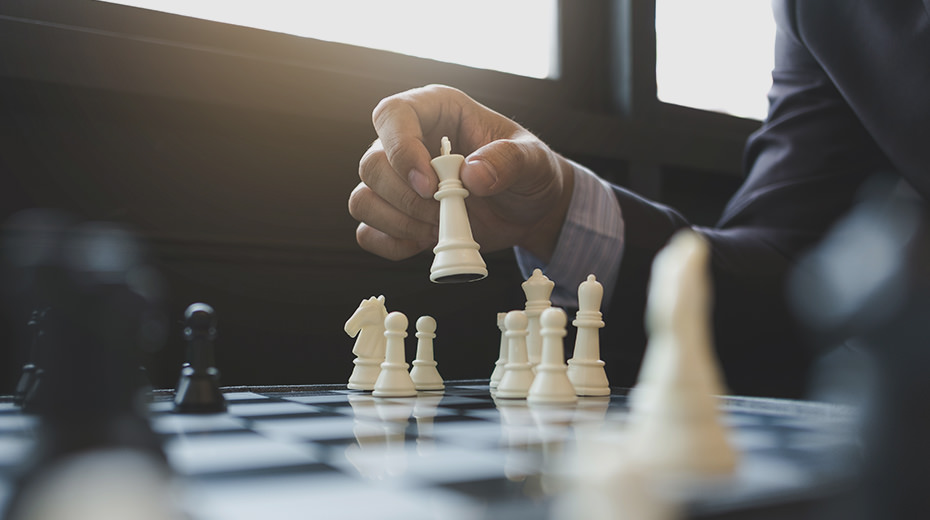 Over the last few days, I've shared a few blog posts about how to repurpose event budget now and in the near future due to the COVID-19 global pandemic. There is a lot to consider, but it's crucial to continue moving forward to create demand and connect with your customers and prospects. You can do this either by considering alternative channels, or by going virtual with your events. Today, I'd like to provide some ideas regarding how to best structure your virtual event, and what kind of content lends itself best to that format.
Live Only or On Demand?
The majority of virtual events these days are shared live or "simulive" (a safer alternative where you get the best of both worlds … a pre-recorded video for the main webcast, with presenters available for live Q&A at the end of the session to drive interaction) and then shared later to watch on demand. Running a live-only virtual event that will never be shared on demand is a risky proposition, but if you're determined to go this route, you should definitely market it heavily and call it out as such — make it a "don't miss" live event.
To drive registration and engagement for your event, be it live or otherwise, you can also consider offering incentives such as:
A free assessment or an advice / consultation call to live attendees
A gift card to next year's in-person event
A prize for a randomly selected person who attends the full event or most sessions
Timing Tips
If you're planning on doing your event over multiple days, two or three days seem to work best. Be sure to keep the time consistent each day and note that engagement will wane as the day goes on, so morning start times are best.
But in general, a one-day-only event can create "FOMO" or "Fear of Missing Out," which can help bring in more attendees, even if you offer the content on-demand later.
Creating Interaction
Whether an event is in-person or virtual, great interaction is crucial. Right now, people are craving connection more than ever due to the social distancing in response to COVID-19. But with a virtual event, no matter the circumstances, you have to get creative to encourage interactivity. Some of it may feel a little forced, but if you're offering value it won't come off as cheesy. Focus on authenticity — but create structured ways to encourage interaction, because it won't happen naturally like it does in person. Ideally, I recommend a live event that includes some structured content plus live video and interaction.
With a virtual event, no matter the circumstances, you have to get creative to encourage interactivity. Some of it may feel a little forced, but if you're offering value it won't come off as cheesy.
Here are some more ideas to drive interactivity:
Ask attendees ahead of time if there are specific learning objectives or questions they want you to answer, and then follow up on those during the session. You can even ask at the very beginning of the session as soon as they log in, before you've officially begun. They may be more engaged if they believe you'll get to what they're really looking to learn.
Get to the good stuff. Skip the housekeeping and introductions, or keep them as short as possible.
Don't save Q&A for the end — find natural places to break up the content and stop for Q&A multiple times throughout the event.
Name drop: Give shoutouts to people you see logged in.
Use polling or online gaming tools to get the attendees involved.
Invite participants to share more than just questions. They all bring their unique experiences. Allow them to participate in chat. This takes some guts, but can be really powerful. Instead of disabling the chat, assign someone to hang out in the chat, interact, bring key points to the presenter / main presentation, and moderate the chat as needed.
For larger virtual events (100+):
Virtual booths and forums allow participants to connect with your staff or fellow attendees using chat or video.
Drive attendee engagement (and live attendance, rather than on-demand viewing) by allowing attendees to compete for prizes based on number of sessions attended, visiting exhibitor booths, downloading information, etc.
Look for ways to help attendees make 1:1 connections by creating smaller breakouts for unique segments.
CONTENT STILL REIGNS
Content is king, and that's even more true with virtual events. Unlike in-person events, you don't have sunny locales, fancy venues or snacks and cocktails to lure people in. Your content is the single most important consideration that will make or break your success.
Furthermore, don't use technology (or lack thereof) as an excuse. Certainly, you need to have the requisite tech in place. Ensure you aren't providing a poor experience that makes people abandon the registration process or close the browser window. But that's just table stakes. To truly create a successful virtual event that delivers the business value, brand building and sales activation of an in-person event, your content has to be powerful and valuable to engage attendees.
Give Your Audience FOMO
What could make your event a "can't miss"? Is there a hot-button issue in your industry right now? How about hosting a debate? Is there emerging technology, regulation or legislation that is disrupting your industry or providing new opportunities? Can you invite experts to give the inside scoop?
Don't Just Copy & Paste
Virtual events are a different animal. While you may have topics you've covered before that will resonate with your audience, don't just rinse and repeat. There might be top-performing content to download that you could adapt for a great virtual event or panel. Or you might be able to repurpose the case study you were planning to present at an in-person conference. But beware of adjustments you should make for this new medium, whether it's simplifying visuals, shortening the talk track, or inserting more opportunities for engagement.
Consider Hiring a Pro
When you host a virtual event, it might be easier to attract an industry leader or influencer who wasn't willing to travel and commit the time to an in-person event, but is willing to hop on a video conference for a half hour. Consider how an outside perspective might deliver more value for your audience. And, bonus: A professional speaker or industry leader might be willing to promote your event to their network to amplify your promotion and expand your reach.
With all that said, here are 7 content ideas to inspire your next virtual event:
Run a Q&A series with your internal technical or product experts.
Teach a workshop.
Interview an industry influencer.
Do a product launch (think Apple iPhone launches).
Demo your product. This isn't just for software. Consider a live video tour of a large-scale industrial product, highlighting key features that separate you from competitors; invite subject matter experts like your product engineers to be available for live questions.
Go behind the scenes. You could show how real customers are using your product, or offer a tour of your plant to show how your manufacturing process is superior.
Talk about bigger issues in your industry (thought leadership, awareness).
Host a debate on a hot industry topic.
As you gear up to host your next virtual event, I'd love it if you'd invite me to attend! I'm always open to learning about various marketing-related topics, and I have a huge appreciation for the different styles and formats people are using to get their messaging out there during these unusual times, as well as in normal times. If you're not following us on LinkedIn, I invite you to join us there, where we are regularly sharing B2B marketing insights, case studies and industry news.