B2B Webinars — Worth the Effort?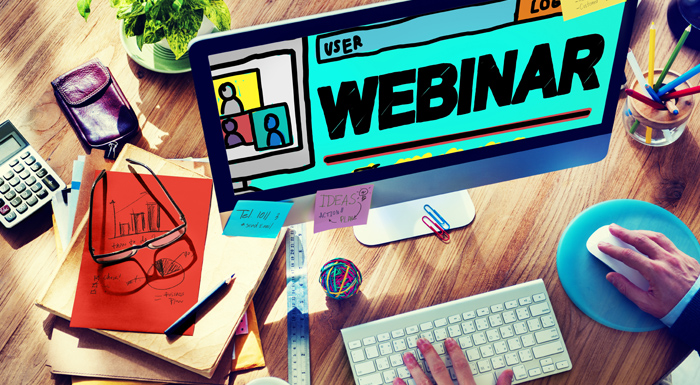 Over the last year, my role as internal marketing communications manager here has entailed helping create multiple B2B webinars, as part of our own demand gen strategy. As a marketing practitioner who has put together many live events, conferences and meetings, I figured this part of my job would be relatively easy. With all the technology available, how difficult could it be?
Turns out it's not technically hard to run successful webinars once you have a system for creation, promotion and follow-up in place, but doing it right certainly takes time and perseverance. We just completed our most recent webinar with SiriusDecisions, and after it was over I couldn't help thinking: Beyond the obvious top- to mid-funnel lead gen opportunities they may create, are webinars worth the investment of time and energy we put into them? In a nutshell, yes, and here are a few reasons why:
1. New thinking — creating the webinar presentation itself requires new thinking internally. Whether it's a solo effort or a collaboration with an external partner (highly recommended), a top-notch webinar requires dedicated thought from your subject matter expert , and it's crucial to get that thought leadership out of his / her head and into the world in an interactive way. Your prospects, buyers and employees will benefit from it, and the subject matter expert receives the satisfaction of being acknowledged as just that — the pro of the topic at hand.
2. New prospect intel — OK, all marketers know that webinars are a tried and true method of adding new contacts into our databases. But by inviting people in a personal way, you'll get more than just new names and email addresses. You'll receive useful information about your buyers and their priorities. We have great success, for ourselves and for our clients, using B2B telemarketing to not only invite attendees to our webinars, but also to follow up afterwards with a survey about their experience. In the process, we end up getting intel about how important the subject matter is to our audience, what projects they're currently working on, and what other topics are top-of-mind to them. In-webinar polling can also reveal some great intel on your audience's challenges.
3. New content — no matter how many people actually register and attend live, when you create a high-quality B2B webinar, you create an asset you can promote in myriad ways after the event. Immediately email it to attendees, no-shows and contacts in your database who may be interested in the topic. Share it on social media, make it a resource in one of your nurture streams, use it as a promoted post on LinkedIn. But also help your SEO efforts by taking that stellar piece of content and breaking it up into parts. What questions did attendees ask at the end of the webinar? Create a blog post just out of that content. What key stats did the webinar present? Turn that into an infographic using the talk track as context. Did you create a PowerPoint for the webinar? Convert it into a SlideShare presentation and post it on LinkedIn. Opportunities abound to re-purpose the webinar you worked so hard to create.
Webinars have become a B2B marketing staple at The Mx Group, both for ourselves and for our clients. But, even if you follow each and every piece of B2B webinar best-practice advice, you may or may not reach the lead gen goals you had set for the event. That's OK — your efforts should prove worthwhile when you consider the new content, prospect intel and thought leadership you've created and fostered.
What are the other reasons why webinars are worth it? Let us know in the comments!