A Year to Remember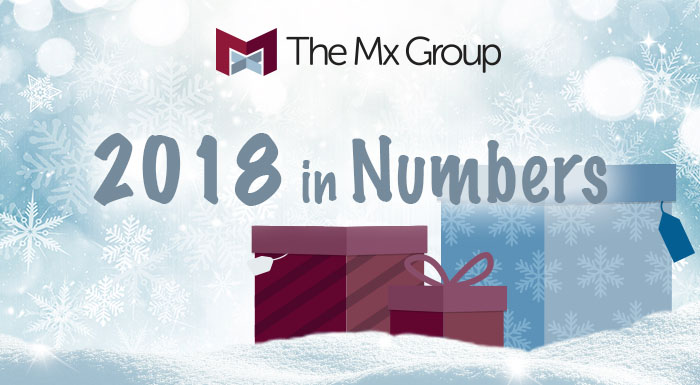 One of my favorite things about the holiday season is the anticipation. The anticipation of reconnecting with family and friends, the anticipation of enjoying traditions, and the anticipation of giving that perfect gift! As I looked back over 2018 to think about all we've accomplished, I was struck with another feeling of positive anticipation: one related to 2019 and all the great work we're set to do for our clients next year.
Every year I continue working at The Mx Group, I'm finding more to admire in the talent our employees have to give, the innovative ideas they put forth, and the dedication they show to developing strategy, campaigns, websites, content, apps, collateral, videos, tools, and analysis that meet, and often exceed, our clients' goals.
Because yes, we're all about results. Of course, those can't always be measured in hard numbers. We see success in so many of the uncountable moments of our time together. Like hearing our clients say they feel like we're an extension of their team. Like creating a culture where all employees can do their best work. And like making each other laugh and feel appreciated during the busy, stressful times. But while numbers aren't everything, we're marketers — we live and breathe metrics! We can't help ourselves from trying to quantify a few of the great moments from our year. So with that, here are some of the ways we counted our successes in 2018.
Cheers to 2018 and to our clients, staff and partners. And cheers to you if you're reading this and just might become our newest client or employee! Here's to what was an outstanding year, one many Mx'ers will never forget. And here's to making 2019 another year to remember.