4 Steps For Getting The Most Out Of Post-Show Prospect Journeys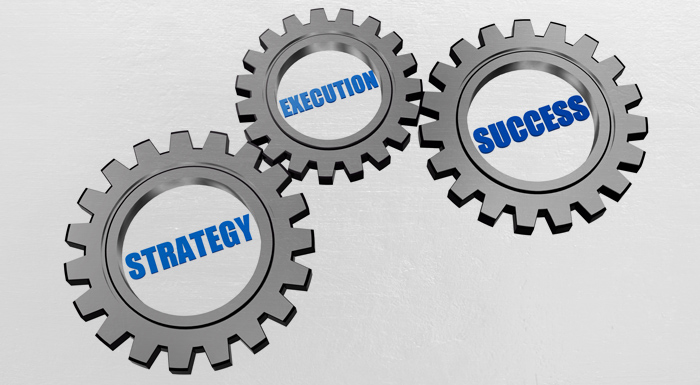 Back in June, we explored a number of ways to hone your trade show strategy. Today we're going to focus on the very last of those: following up before things cool down.
With how much of a whirlwind trade shows are, it can be tempting to take a break in the immediate aftermath. But don't let an exhilarating week of meeting and screening leads overshadow the actual prospect journey — which has yet to begin. Let the momentum from a successful show carry you along into the next stage: post-show strategy.
You should have planned your prospect journey well in advance of setting up your booth, so all you have to do now is execute. Once you've weeded out any leads that don't fit your target criteria, you're ready to start closing the ones that do.
Step 1: Prioritize and Personalize
Begin by determining which leads are your most valuable. All leads should receive, at minimum, a digital post-show fulfillment package, but you can increase your impact (while limiting your costs) by sending those of higher priority a printed packet.
Structure your fulfillment package to re-create the excitement sparked during your initial meeting. A well-curated package with a note that refers to your conversation on the trade show floor will help establish a more personal relationship. To promote further engagement, include a nicely bound white paper or e-book, an overview booklet (or PDF) and any other meaningful assets along with your personalized note.
Above all else, make sure to include a strong call to action. This will help you identify and easily pass along hand-raisers to your sales team for follow-up.
Step 2: Take a Deeper Dive
Your inbox isn't the only one being inundated with post–trade show communications. Attendees may be overwhelmed with email immediately following the show, so if you don't hear back from some leads upon receipt of your fulfillment package, don't be discouraged. You just have to dive a little deeper.
Send a follow-up email to non-responders with educational information that ties into your show pitch. Whether you launched a new product line or were introducing your brand for the first time, this is your opportunity to give leads a closer look at how your services relate to their specific needs. Make it easy for them to learn more without committing; include self-demos and videos that encourage them to express interest when they're ready.
Step 3: Make It Worth Their While
Sometimes the only way to grab a sales lead's attention is by offering them something in return. Incentivize leads that have resisted previous communications by sending them a special offer, which could be an actual discount or even just a free consultation or white paper. This way, you not only get another chance to close the sale; you also get a stronger idea of what motivates certain leads and which offers convert better than others.
Step 4: Connect Directly
Don't underestimate the value of picking up the phone. By conducting a telemarketing survey of all leads that have not yet closed or responded, you can gain direct insight into their dispositions and determine whether they might represent longer-term leads that are still worth nurturing. In some cases, one-on-one conversations can even convert stragglers into immediate sales opportunities.
Just remember: The end of the show is only the beginning of the sales journey, so keep these tips in mind the next time you're planning your post–trade show strategy.