14 Facts about Sales and Marketing Alignment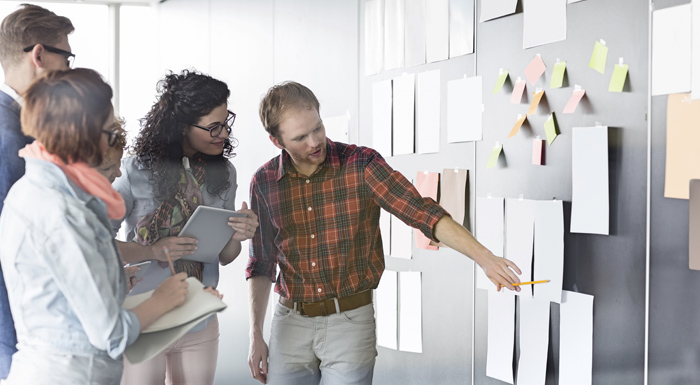 Are your sales and marketing teams working from the same playbook? Are they targeting the same audiences? Are they using a shared definition of a qualified lead? If you want your marketing and sales operations to generate revenue efficiently, then aligning your teams should be one of your top priorities.
Here are 14 statistics that will shed some light on the importance (and the challenges) of sales and marketing alignment.
How Misalignment Hurts Your Business
Sales reps ignore 50% of marketing leads (source).
Leads ignored by sales waste up to 91% of potential ROI on marketing investments (source).
79% of marketing leads are never converted into sales, mostly because of a lack of lead nurturing (source).
50% of sales time is wasted on unproductive prospecting (source).
Just 56% of B2B organizations verify business leads before passing them to sales (source: Marketing Sherpa).
The Benefits of Aligning Sales and Marketing
Syncing sales & marketing makes companies 67% more effective at closing deals (source).
89.1% of companies that aligned sales and marketing reported measurable increases in lead conversion (source).
Aligning sales and marketing teams leads to 24% faster three-year revenue growth and 27% faster three-year profit growth (source).
Businesses using marketing automation to nurture see a 451% increase in qualified leads (source).
Mature lead generation and nurturing programs result in a 9.3% higher sales quota success rates (source).
The Bumpy Road to Alignment
38% of CEOs say aligning and integrating sales and marketing is a top priority (source).
57% of B2B organizations cite "converting qualified leads into paying customers" as a top funnel priority (source).
64% of CMOs have either an informal or no process to manage their marketing automation systems (source).
Only 44% of companies use any kind of lead scoring (source).
Has your organization aligned sales and marketing? What challenges and successes have you faced?