10 Reasons Why Content Marketing Is a B2B Must!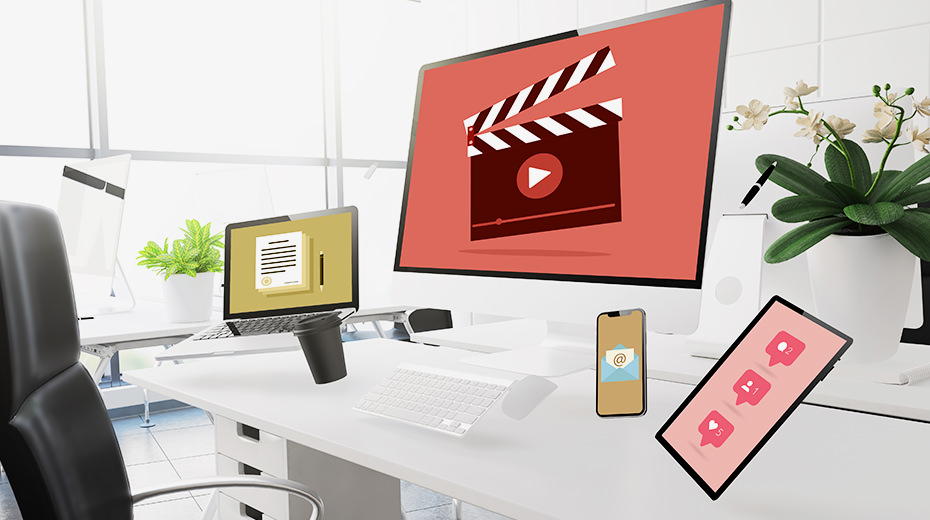 As a savvy B2B marketer, you know why content marketing is critical if you want to connect with modern customers. You also know you'll have to prove that to stakeholders with less firsthand experience than you have — which is easier said than done.
As you start creating and presenting your plans for next year (yes, it's that time again!), I thought I'd inspire and arm you with 10 proof points that have helped me help others see the light.
Remember, getting buy-in from the key players in your organization will help you get the resources, time and budget you need to create a content marketing program that achieves the marketing and business objectives they expect.
1. The B2B space is embracing content marketing — so B2B buyers expect it. According to a survey conducted by the Content Marketing Institute and MarketingProfs, 89% of B2B marketers are using content marketing, and of the 11% nonusers, 52% plan to implement content marketing efforts within the following year. (CMI and MarketingProfs)
2. Informative content that demonstrates your company's expertise and services can help attract B2B buyers. 74% of today's B2B buyers will conduct research online prior to making an offline purchase, so either you're creating what they're looking for, or you run the risk that your competitor might be doing so instead. (Forrester)
3. Content marketing has proven to be not only more effective, but also more affordable than other programs. Recent studies have shown that the cost of hiring a new content marketing team vs. conducting a paid search campaign is 31–41% less per lead at medium- and large-sized businesses. (Kapost)
4. It's also more efficient! Businesses that implement a content management plan experience more benefits. The 2018 Content Management & Strategy Survey provides insights into the top five benefits of content management: extended reach of content (57%), improved ability to provide the right content to the right person at the right time (50%), greater facility in repurposing and reusing content (48%), enhanced customer experiences due to improved interactions (45%), and improved workflow (40%). (CMI, ICC, Contentful and Publicis.Sapient)
5. Commitment to content marketing and building audiences breeds success. According to the Content Marketing Institute's 2018 Benchmarks, Budgets, and Trends—North America report, 89% of the most successful marketers work at organizations that are extremely / very committed to content marketing, and 92% of successful marketers agree that the organization they work for is focused on building audiences. (CMI and MarketingProfs)
6. Content marketing increases your ability to communicate effectively with a variety of buyers. The most effective types of content B2B marketers use for content marketing purposes are ebooks and white papers (50%), case studies (47%), and social media posts, excluding videos (41%). (CMI and MarketingProfs) But of course, there are so many more ways to engage — interactively, through video or audio, and more.
7. Content marketing creates opportunities to connect and collaborate with social influencers. 80% of marketers who use social media influencers have reported effective results. And, importantly, buyers who were acquired through social influencers have a 37% higher retention rate than those attained differently. (Entrepreneur)
8. Producing consistently relevant content for your website can help you gain exposure. Did you know that small businesses with blogs get 126% more lead growth than small businesses without blogs? (CMI)
9. Fresh content allows you to connect more successfully with your audience through social media channels like LinkedIn. This is important because 84% of B2B buyers are on the network occasionally or frequently, sharing business content. (DemandGen)
10. It's a safe bet that many of your competitors are investing in content marketing, and you don't want to fall behind! 46% of respondents to HubSpot's recent Demand Generation Marketing Survey indicated that content creation receives the greatest share of their marketing budgets. (HubSpot)
If you're building a case for why content marketing is important, I hope these stats will help you drop the mic at your next presentation to management. If you need more ideas or are ready for a partner to assist, get in touch. My team is working with clients regularly to achieve outstanding results through B2B content marketing programs, and we'd love to do the same for you.