Digital
Launching U.S. Cellular's Brand-new B2B Website
U.S. Cellular's value proposition for businesses was understated on its consumer-focused site. The company came to us seeking a dedicated B2B website that effectively communicated this value proposition in a way that showcased their dedication to solving problems for businesses of any size. We leveraged our web development capabilities and our SEM, SEO and CRO expertise to build a website that would deliver an engaging experience for U.S. Cellular customers while driving B2B leads. The result is a robust, user-friendly site that converted a significantly higher number of leads during its first live month.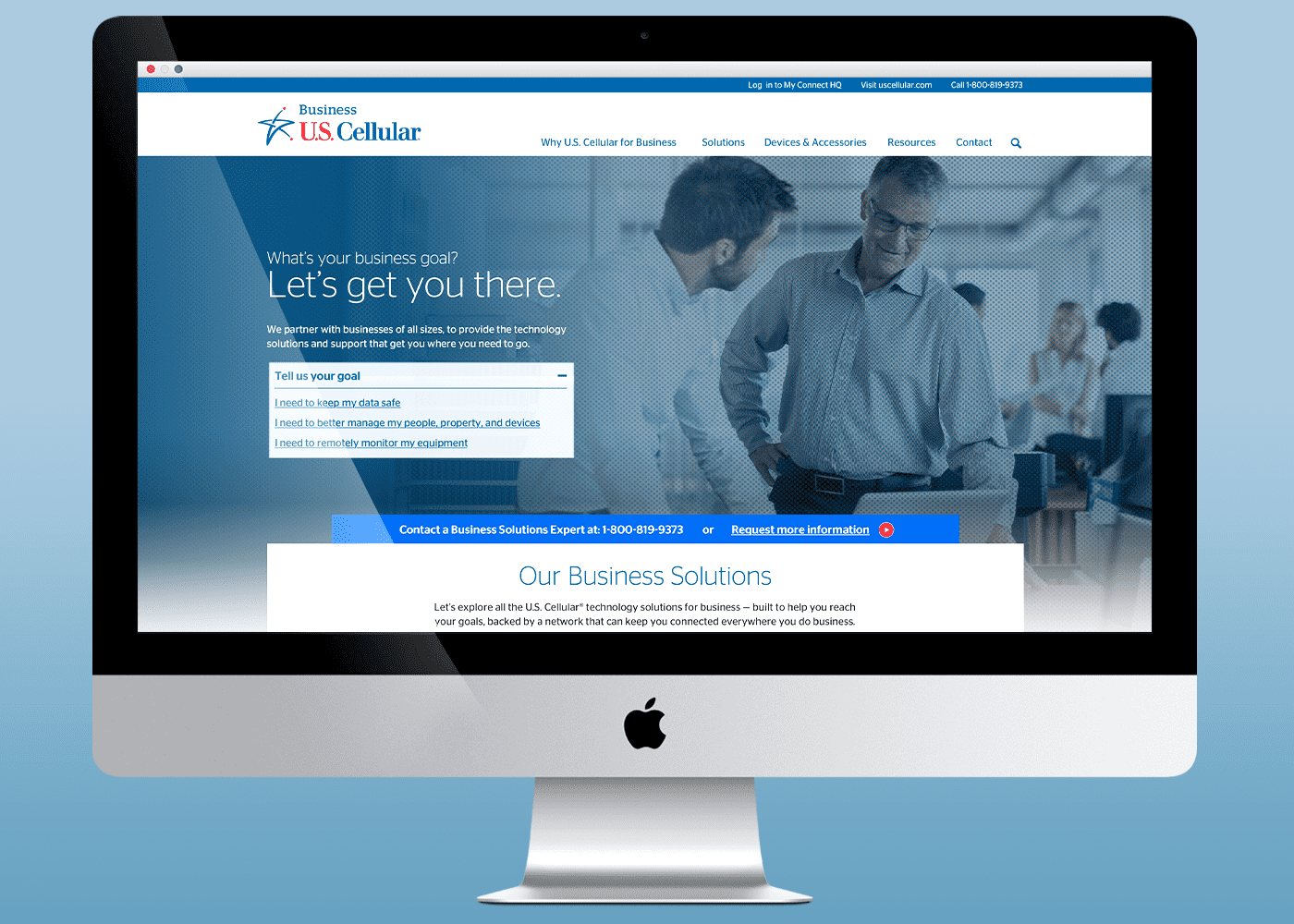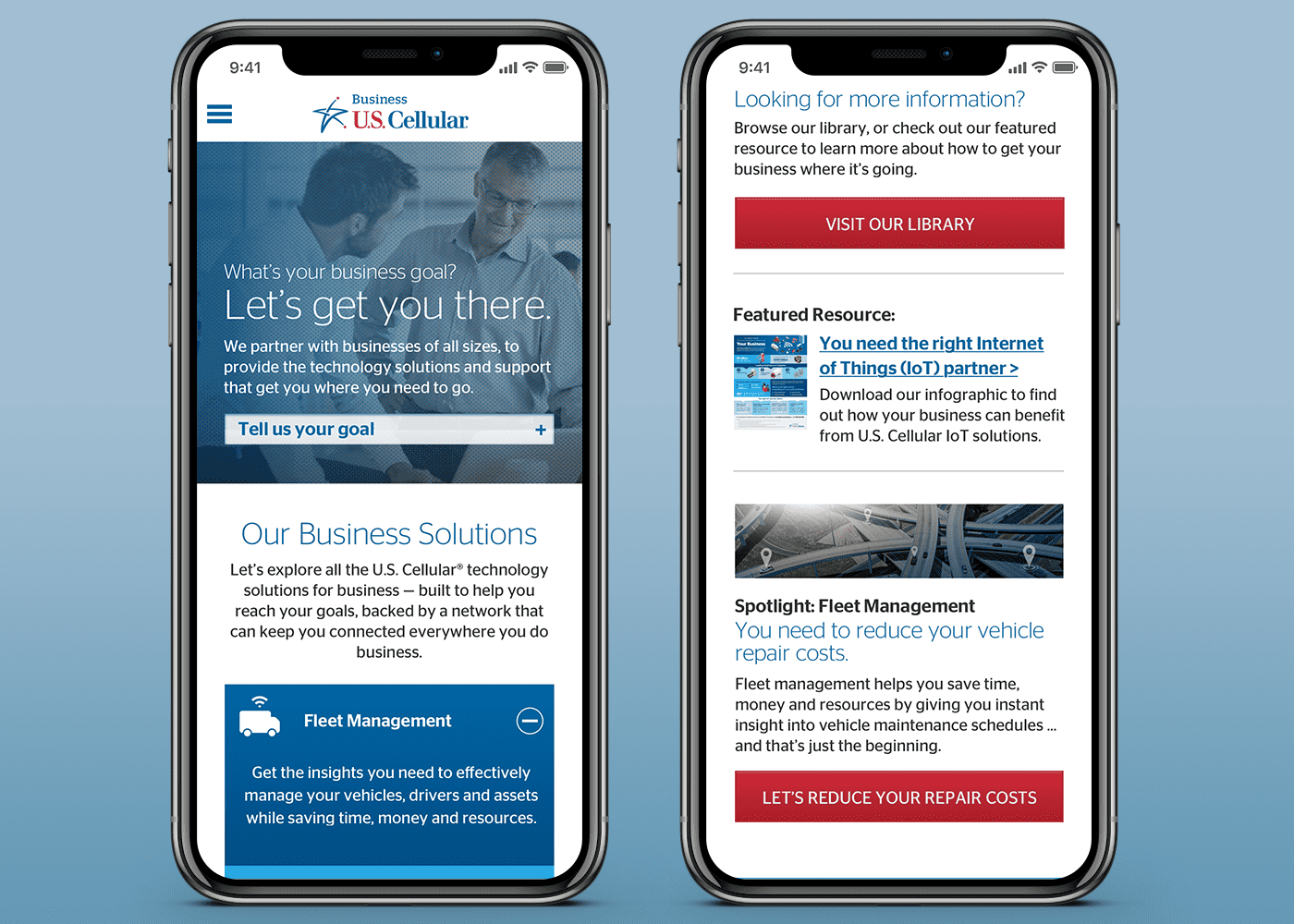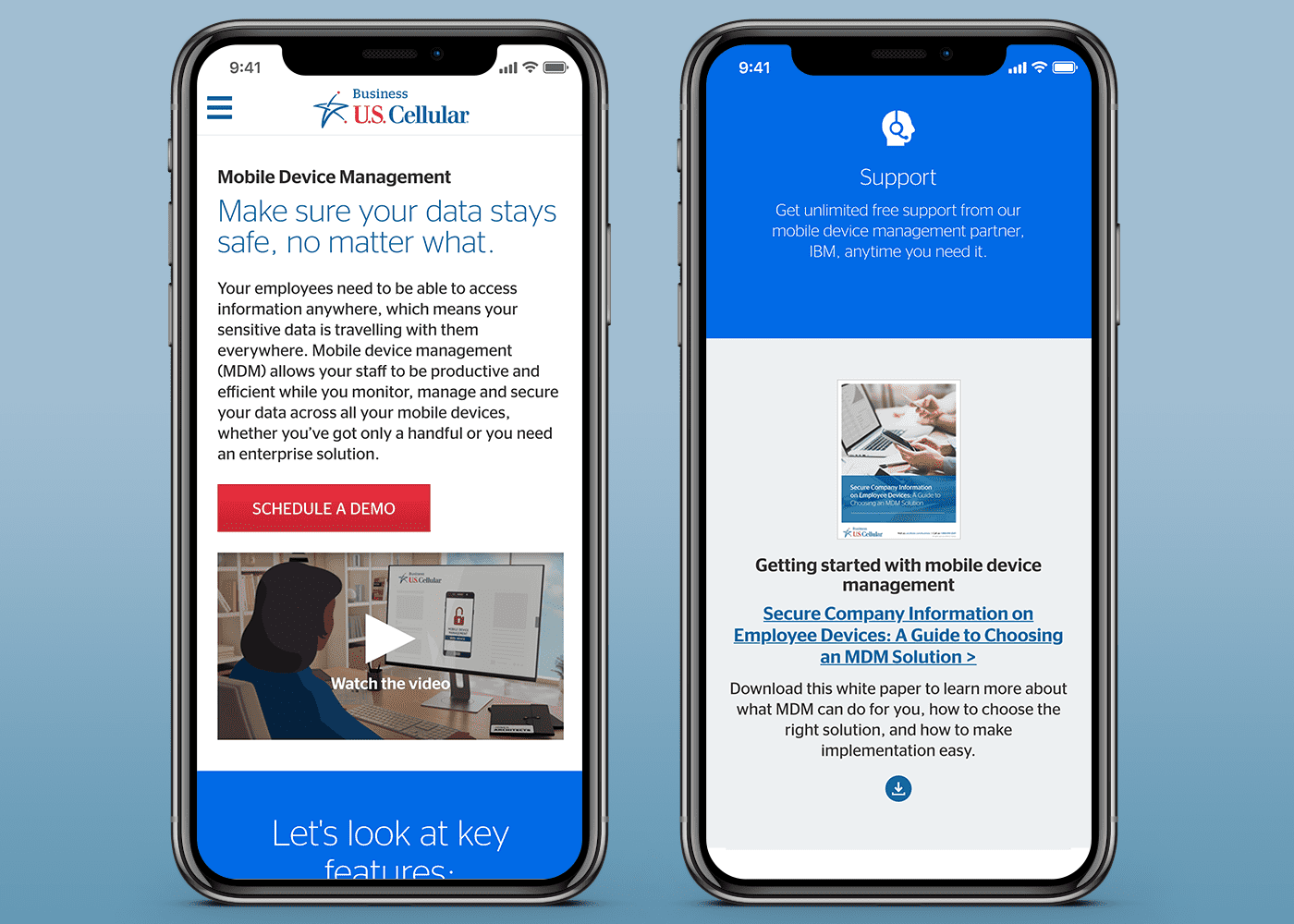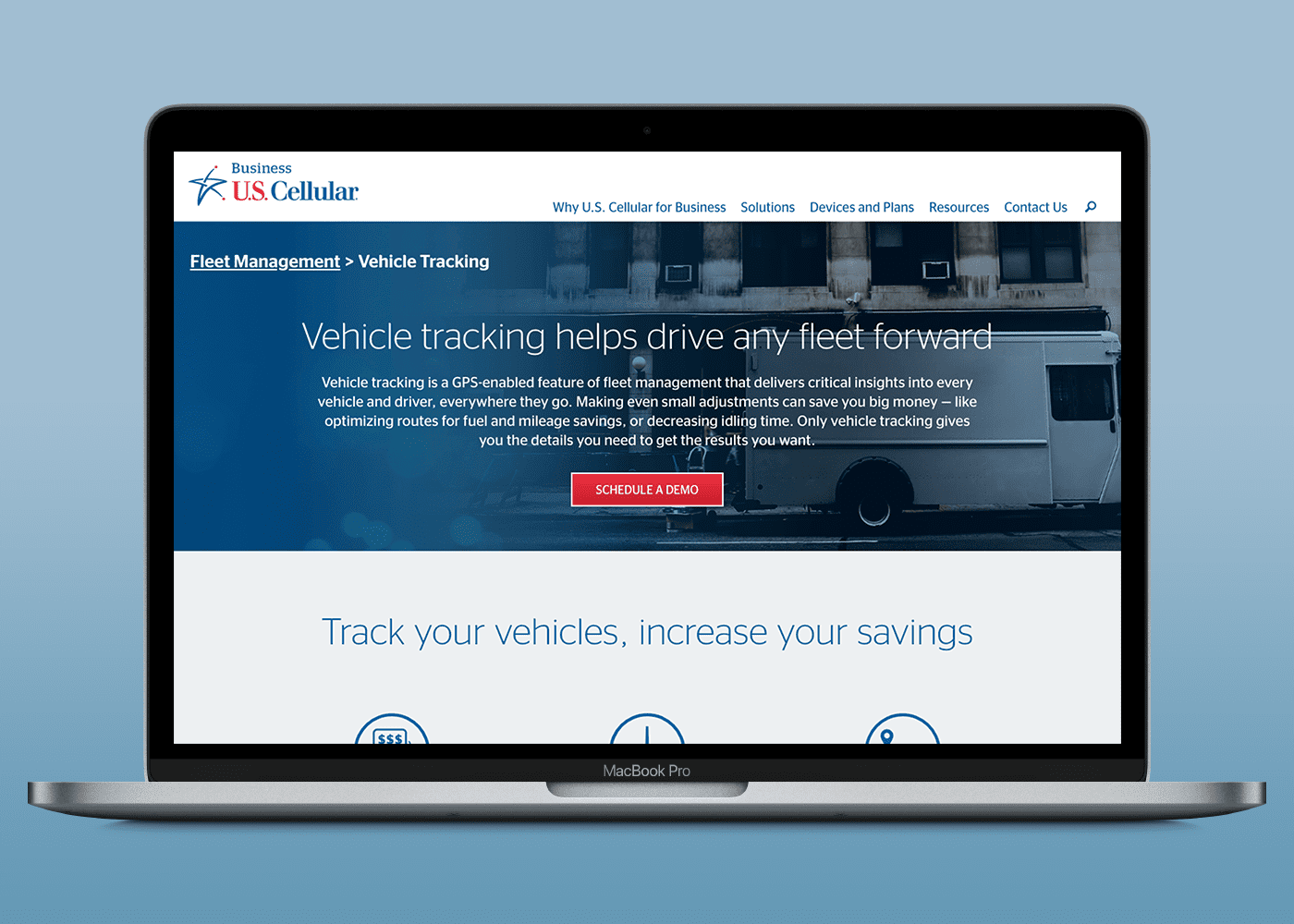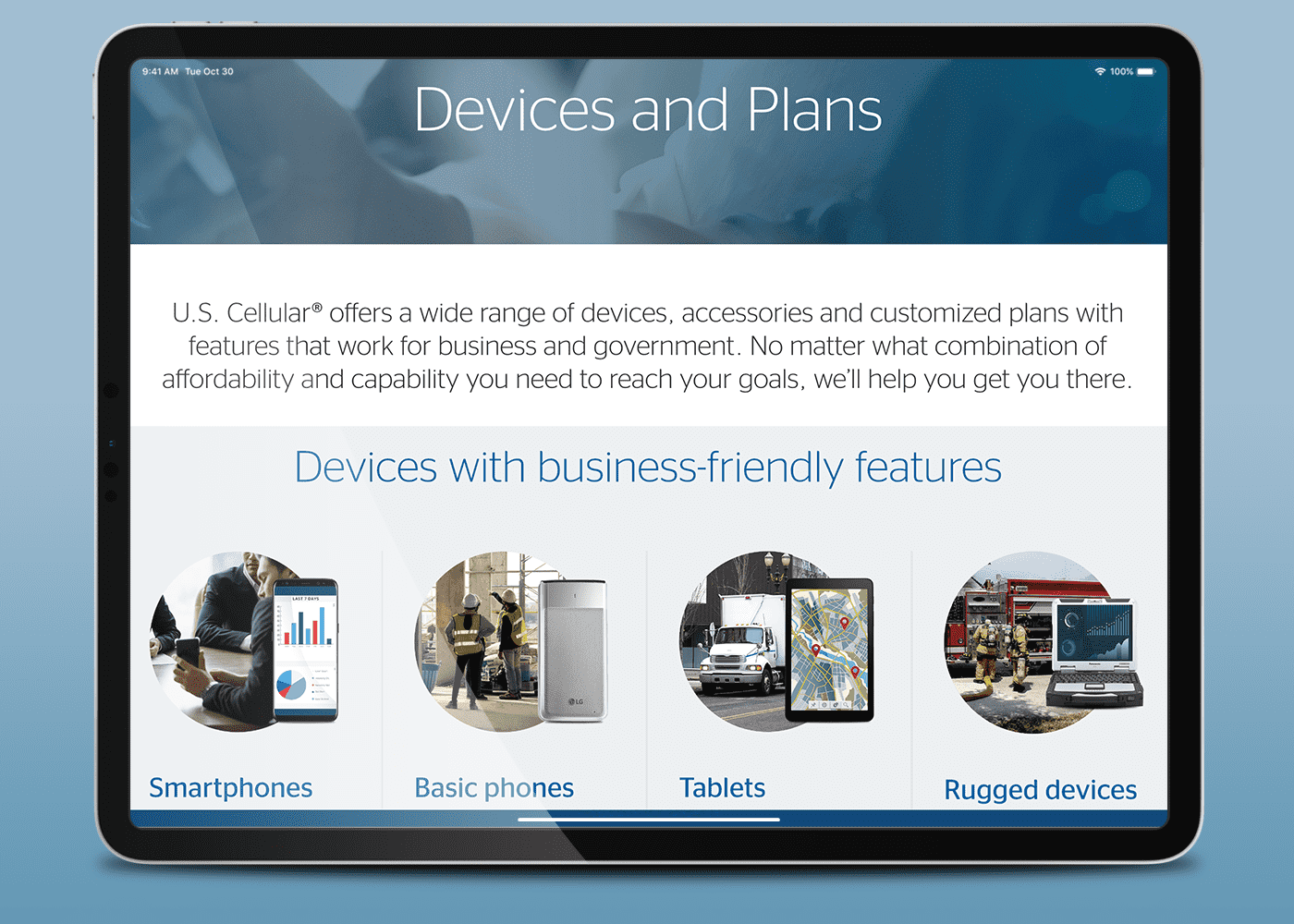 Ready to make a move toward a more customer-centric website for your company? Get in touch with an Mx expert. If you want to stay up to date with B2B industry insights, subscribe to our blog.
AWARDS
Looking for a partner?
We help brilliant B2B businesses think bigger and perform better. Don't hold back; bring us your toughest challenges.
Let's Talk!
Looking for a career?
We're drawing more top talent to our team every day. Come be a part of the biggest thing happening in B2B.
View Job Openings