News
New Client Win!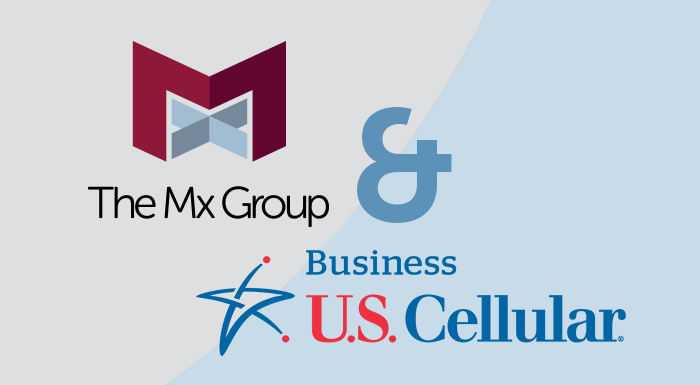 The Mx Group is proud to announce that it has been selected as the new B2B agency of U.S. Cellular for Business. The agency will be responsible for managing a wide range of B2B marketing services, including lead generation, content marketing, digital, video and website development.
"Mx is a great fit for us," says Cristel Turner, U.S. Cellular's senior director of brand communications and creative content. "We were so pleased to find an agency of this caliber right in our own backyard. They are doing the work we thought we'd need two or three agencies to accomplish."
"U.S. Cellular provides their business customers with leading-edge wireless technology solutions, like IoT, to take their businesses to the next level of success," says Kelly Olson, VP of client services at The Mx Group. "We are forging a close connection with the team at U.S. Cellular to create and implement marketing solutions that will help amplify their brand and deliver meaningful business results."
About The Mx Group:
The Mx Group is a digital and demand generation agency that empowers companies with the competitive edge of modern B2B marketing. To do this, we integrate a broad range of services: Strategy. Design and content. Web and app development. Demand gen and lead management. We make it all work together to help companies attract, engage and convert more customers. For 30 years, clients have trusted us to turn their marketing investments into measurable revenue.
About U.S. Cellular:
U.S. Cellular is the fifth-largest full-service wireless carrier in the United States, providing national network coverage and industry-leading innovations designed to elevate the customer experience. The Chicago-based carrier offers coverage where the other carriers don't and a wide range of communication services that enhance consumers' lives, increase the competitiveness of local businesses and improve the efficiency of government operations. For the fifth time in a row, U.S. Cellular has the Highest Wireless Network Quality Performance, according to J.D. Power's twice-annual U.S. Wireless Network Quality Performance Study, and 99 percent of customers have access to 4G LTE speeds.