News
The Mx Group Listed Among the Best Agencies in the Country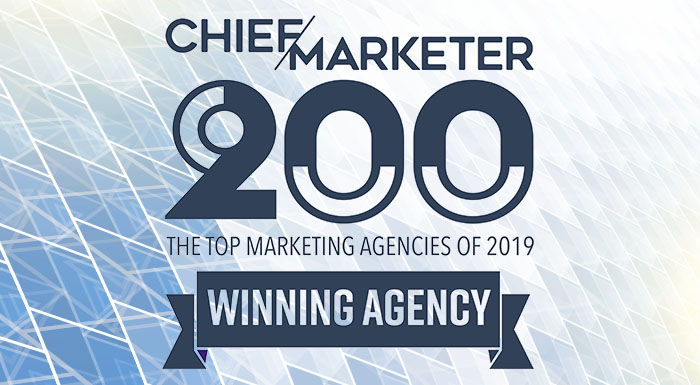 The Mx Group has been named one of the top B2B marketing agencies in the U.S. for 2019 by Chief Marketer, a leading publication focused on the performance of Fortune 1000 marketers. Released annually, the Chief Marketer 200 list celebrates the marketing industry's best-in-class agencies. This marks the fourth consecutive year The Mx Group has been recognized by the publication.
Winners were selected based on several criteria, including: insightful client testimonials; outstanding case study submissions; high caliber, consistent work across programs and clients; innovative and creative executions; and bold and inspiring concepts and ideas that are moving the industry forward.
The editors of Chief Marketer noted that the agencies selected this year "are thought leaders in their craft and representative of the best of the marketing industry." The Mx Group was one of only 22 agencies in the U.S. recognized for providing superior B2B demand gen services.
"The Chief Marketer 200 list is an excellent resource for B2B companies looking for an agency partner," says Andrew Mahler, CEO of The Mx Group. "We're very pleased to receive this recognition in the B2B Demand Gen agency category. It highlights the work we're doing every day to connect strategy, creative, digital and demand generation to produce impactful results for our clients."
About The Mx Group
The Mx Group is a full-service B2B agency that empowers companies with the competitive edge of modern B2B marketing. To do this, we integrate a broad range of services: strategy, creative, digital development and demand generation. We make it all work together to help companies attract, engage and convert more customers. For 30 years, clients have trusted us to turn their marketing investments into measurable revenue.
About Chief Marketer
Chief Marketer, published by Access Intelligence, provides marketers and aspiring CMOs with content, ideas, recognition and events that help them make smarter decisions with their marketing budgets. It offers data-driven intelligence, actionable insights, inspiring case studies and the latest technology trends to help marketers improve their campaigns and increase ROI.