Ah, the holidays … the time of year when all of us give and get more cookies, popcorn, candies, dried fruits and donuts than we should consume in a year, let alone in the month of December! With this in mind, a group of us put our heads together to devise an alternative holiday gifting idea … a way to bring more joy to the world than what can be given in sweets or wrapped in shiny paper. We wanted to thank and honor our clients and partners in a modest but powerful way by giving back to others. We wanted to raise joy to the power of X.
So instead of sending our typical holiday greetings and gifts, we gave Mx'ers a small sum, $20, and asked them to go spend it in any way they desired with the goal of multiplying joy, solace or support in the world. We're calling it Project 20X.
They did not disappoint. Here's a roundup of their meaningful acts of giving that will most certainly multiply the joy in the world this season.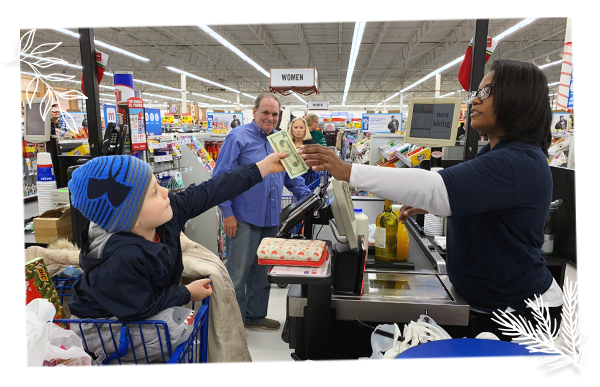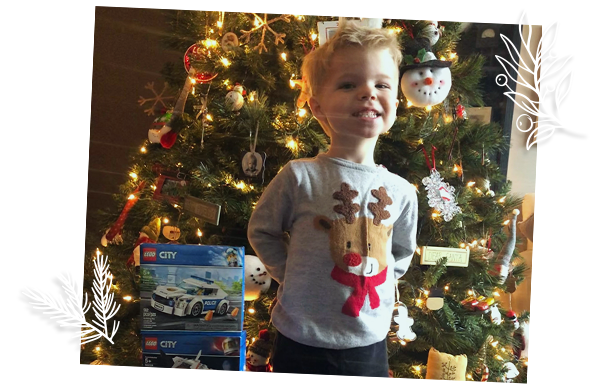 Several other Mx staffers (Ann, Emily, Greg, Gretchen, Kellie, Kelly O., Kelsey J., Megan, Michele, Phil, Sarah A. and Sherry) also purchased toys for children to support programs like Toys for Tots, ECFA's Intact Family Services Program, Cradles to Crayons, Advocate Children's Hospital and the NewYork-Presbyterian Morgan Stanley Children's Hospital toy drive. "I wanted to help my two kids understand that not everyone is as fortunate as they are at Christmas. Both wanted to help out and gave me some of their allowance to buy gifts for others," explained Greg.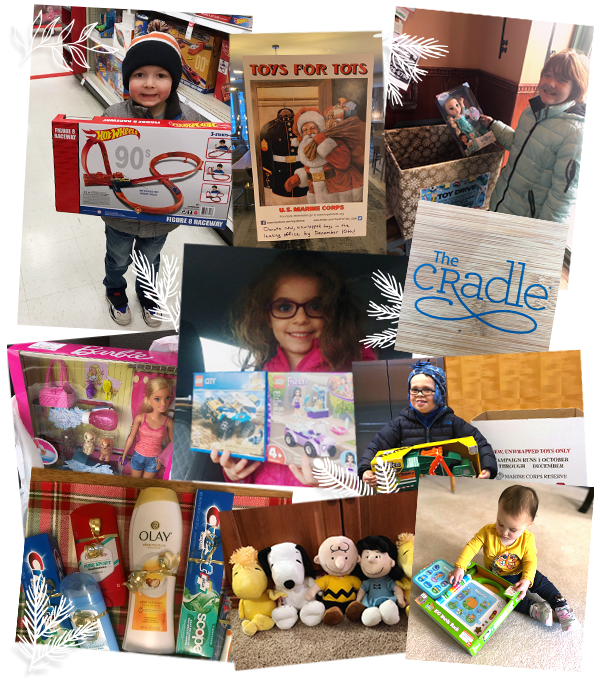 Kelley D. focused her Project 20X money toward a cause that's important to her and her family: adoption. "I donated my $20 to The Cradle, the only adoption agency in the country with an on-site nursery," Kelley said. "My aunt works there, and I've recently been to one of their fundraisers. It's powerful to see how many lives The Cradle has positively impacted."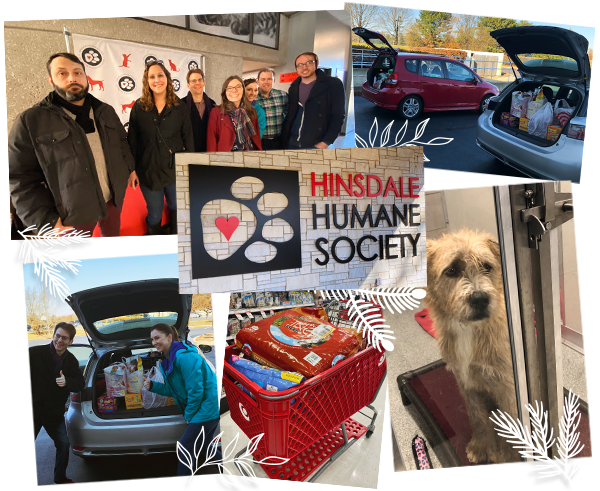 There are many animal lovers here at the agency, and it showed when 20 Mx'ers put their money together to buy trunkloads of supplies for the Hinsdale Humane Society. What a purrfect Project 20X example! (Sorry, couldn't help myself.)
And when the group visited the shelter to drop off their gifts, Danielle was so entranced by a certain kitten that she decided to adopt her! Say hello to sweet, shy Stella.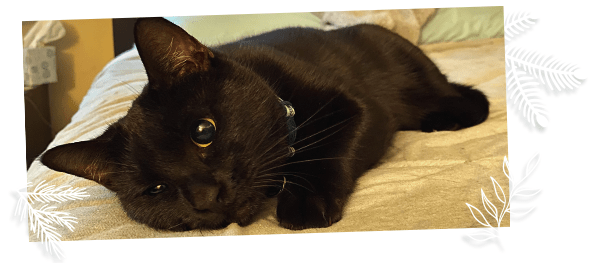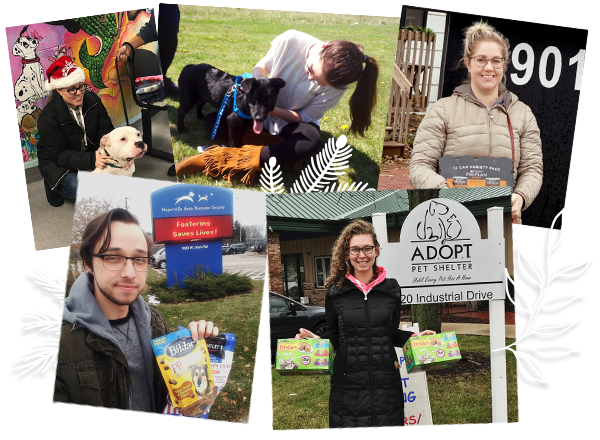 Mx Co-founder Pete multiplied his $20 in a giving, creative way. "My $20 from Project 20X was used to buy a pack of PACE bus tickets for homeless guests at a PADS (Public Action to Deliver Shelter). I know many guests need transportation to the next shelter, especially in the winter weather, but don't like to ask for money."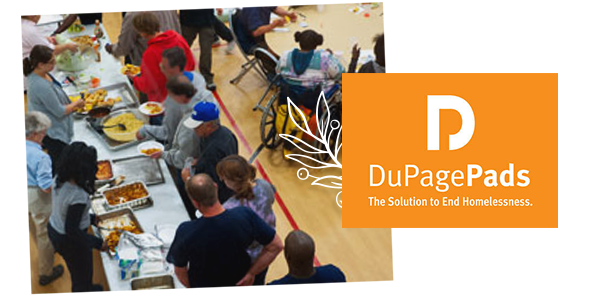 Other creative, altruistic ways Mx'ers made a difference included Julie M.'s donation to the Special Olympics, Erik's donation to Jerky for Troops, Heather and Kate's joint contribution to Sarah's Inn, Jennifer O.'s donation to MorningStar Mission and Tom H.'s donation to the Bard Prison Initiative. "After watching the PBS documentary 'College Behind Bars,' I was moved to support this noble cause," Tom explained. "The gift of education lasts a lifetime and can dramatically change a person's life for the better. It also has significant societal and financial benefits."
Kevin C. donated his Project 20X money to a cause he is passionate about, The Brain & Behavior Research Foundation. "They are committed to alleviating the suffering of mental illness by awarding grants that will lead to advances and breakthroughs in scientific research. I have family and friends who have struggled with the issues that this foundation researches, so this cause is personal to me."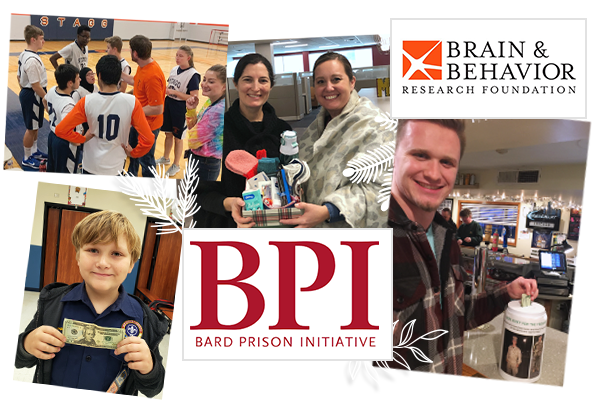 Tackling food insecurity was a big theme for Mx'ers in this year's Project 20X. I donated my $20 to my local Lions Club, which brings over 200 holiday meals to families in my community. It's a cause my town is passionate about, with hundreds of community members chipping in to donate, sort, pack and deliver food to grateful families each year.
Other thoughtful food-related support included Ashley G.'s donation of non-perishable goods to Beyond Hunger food pantry in Oak Park; Alice's donation to the Dan Gibbons Turkey Trot Foundation, a major contributor in the eradication of hunger in DuPage County; Kristin C.'s donation to the West Suburban Community Pantry Holiday Elf program; and Leanne's purchase of restaurant gift cards for the homeless, which she donated to Almost Home's Pending Meal Program.
In addition, Julie F. was very pleased to use her $20 to restock her supply of CLIF Bars, which she and her daughter regularly give away to homeless people.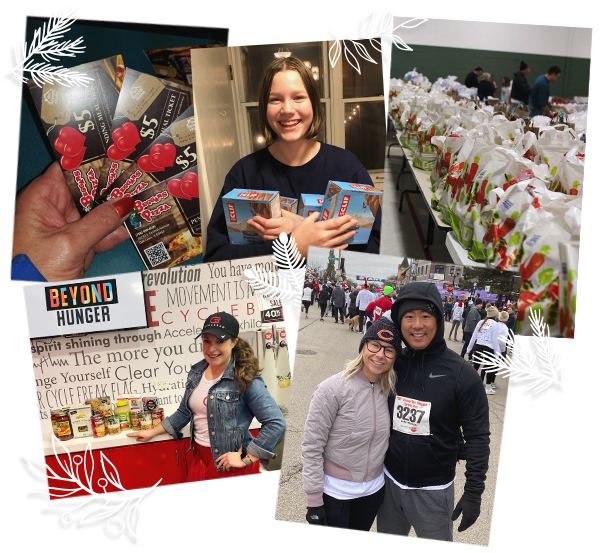 Mx Co-founder Andy knew the exact cause he wanted to support for Project 20X: Camp Kesem at USC, a sleep-away camp to help support children whose parents are cancer patients. Andy knows firsthand how cancer affects families because he battled it himself alongside his dear friend, Mary, who sadly passed away two years ago. Mary's son Tommy is now a counselor at Camp Kesem, and Andy's donation will go toward helping the camp with its mission.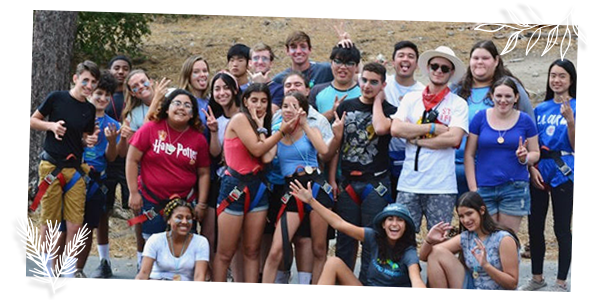 One of the most powerful displays of the reach and impact just $20 can have might be from Ashley L.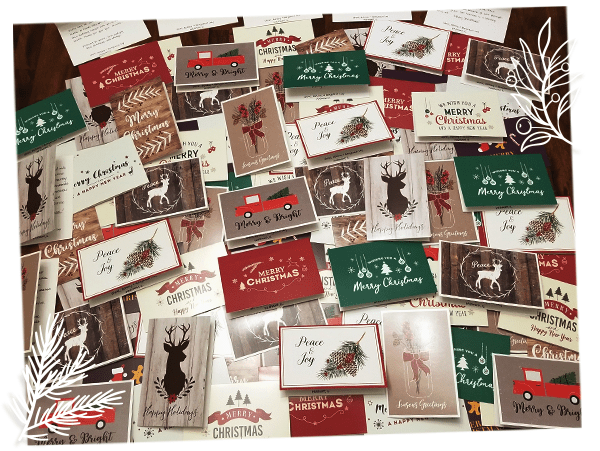 Ashley L. used her $20 to purchase 100 holiday cards for The Art of Encouragement, which she signed and sent to veterans around the country. "My dad served in Vietnam, and he always taught me to thank our veterans for their service and to understand the impact of their sacrifices," Ashley explained. "Hoping these cards will bring Christmas cheer to these brave men and women."
Last but certainly not least, Mx'ers made the holidays a lot brighter for many families through their church, child's school, and other organizations. Wendy donated her $20 to her daughter's soccer team, which had "adopted" a family to buy and send gifts for. Nathalie, Jenn H., Jessica and Jian also made donations to help families in need. "I used my $20 to convince family members to match that amount so we could take on more than one family!" said Jessica.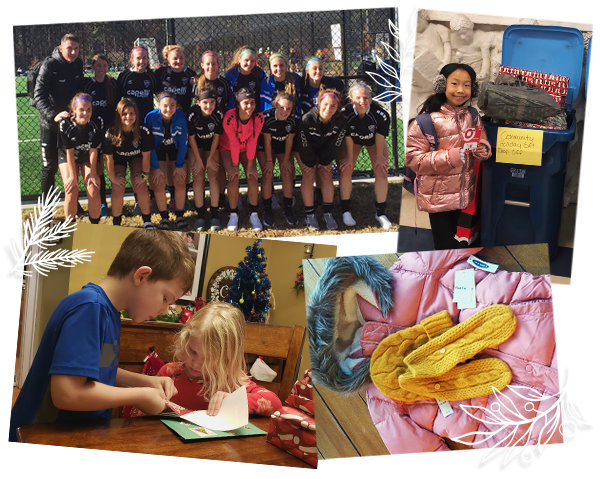 When we set out to start Project 20X, we didn't know how it was going to turn out. Now that it's complete, we are bowled over by our colleagues' compassion, creativity and powerful spirit of giving.
And we didn't want to stop there. We know that our clients are extremely generous to many different charities, giving back and making a big impact on a regular basis. With this in mind, we're making donations to the following causes they care about:

This has been a year of many blessings for our team and our business. Thank you to all the Mx'ers, clients and partners that made it so. From all of us here at Mx, we are wishing you very happy holidays and all the best in 2020!