Continuing Our #MxImpact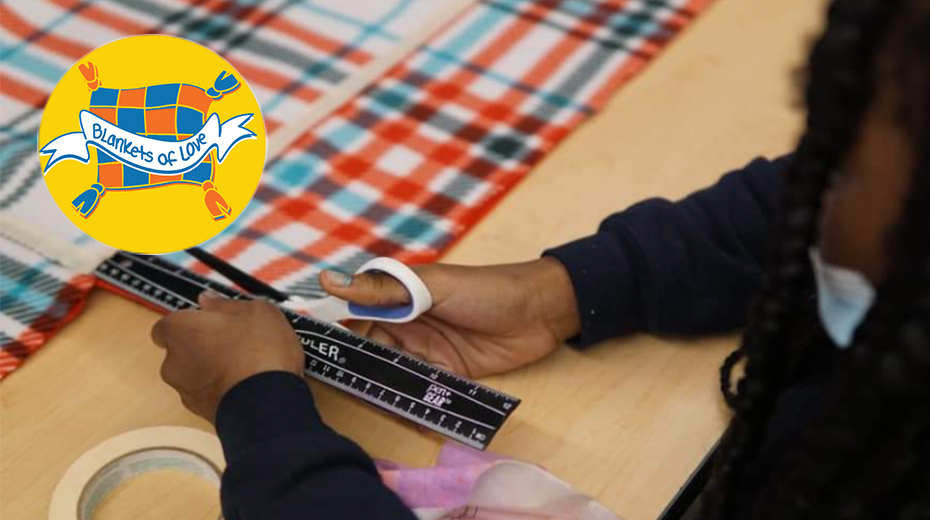 On September 13, The Mx Group welcomed a few visitors to the office. By The Hand Club For Kids stopped by to share the progress they made on the launch of their new business, Blankets of Love.
#MXIMPACT
By The Hand Club was one of the organizations we worked with on our Day of Service in January of this year. At the time, we met with a group of seventh graders on a mission to spread love and warmth throughout Chicago by making cozy fleece blankets they would sell and donate to communities and people who needed them most. A group of Mx'ers partnered to help them develop a business plan to launch this new venture.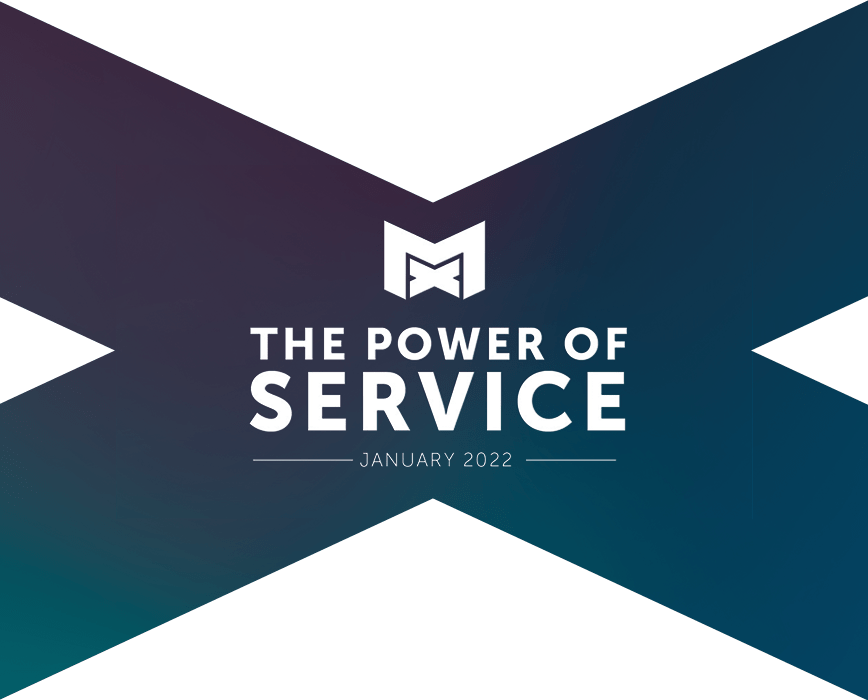 Blog Post
Putting our values into action, The Mx Group honored MLK Day with our inaugural Day of Service. Company-wide, we partnered with local charitable organizations to volunteer our services.
BLANKETS OF LOVE 
By The Hand Club, represented by assistant site director Michael Washington and director of corporate and foundation relations Derrick Buckingham, ushered into the Mx office two enterprising 13-year-old students by the names of Wreanna and Chakola.
Wreanna and Chakola were instrumental in the creation of the Blankets of Love brand — Wreanna designed the logo! And Chakola used her logistical skills to manage pricing and production. The young entrepreneurs enjoyed conquering the challenges that come with launching a new brand. They are now exploring paths to scale Blankets of Love so future operations can continue.
"Helping By the Hand Club develop a logo was such a joy because the kids already had such a clear vision for how they wanted to represent their project," said Julie Van de Wille, art director at The Mx Group. "I got to bring to life a perfect sketch from one of their own members and use a color palette that they had chosen for themselves to bring that sketch to life. I was amazed at the talent they presented after having just learned about branding."
THE FUTURE OF BUSINESS 
As a token of their appreciation, The Blankets of Love team made The Mx Group a blanket for us to share and treasure around the office. Every time an Mx'er sees or uses the blanket, we hope they recognize this is a Blanket of Love made by people who represent the future of business … maybe the future of The Mx Group!
ABOUT BY THE HAND CLUB FOR KIDS
By The Hand is a Christ-centered after-school program that takes kids by the hand and walks with them from kindergarten through college, loving and nurturing them — mind, body and soul.
By The Hand began in 2001 with 16 children from Cabrini-Green. Since then, they have witnessed transformation within the lives of their kids — and within the organization. Thanks to the countless people who started with one step, one gift, one prayer, one student, they now serve more than 1,700 kids from Cabrini-Green, Altgeld-Murray, Austin and Englewood, with property in North Austin to begin serving there.