Three Reasons Marketing Technology Is a Must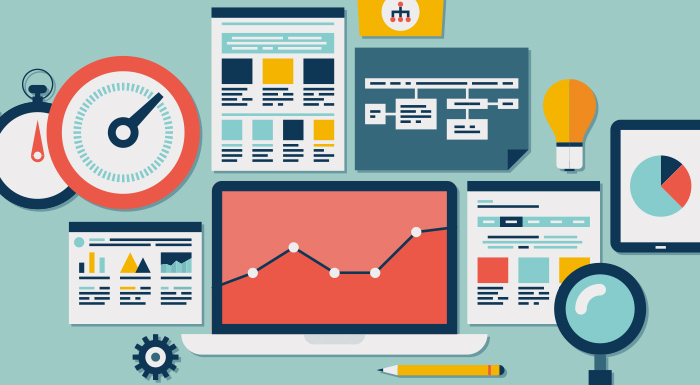 Sometimes it seems like marketing technology's promises are just too good to be true. I can't tell you how many marketers I've met who start out excited, confident in the value a new system will offer — only to give up before making an investment, frustrated by the sheer number of available options.
The truth is, you can't afford to give up. Yes, it takes serious thought, energy and commitment. But the should-I-or-shouldn't-I question is a no-brainer. That's because the function of marketing has changed completely over the past few years. Today, you can't do your job properly without marketing technology. But fortunately, you can get a handle on the decision process. And you can get your tech to deliver.
So what's happened to make marketing tech a must? Let's look at three of the biggest shifts.
1. You're on the revenue hook
Marketers have always been expected to deliver ROI, but today, the heat is on. According to Deloitte, 32% of CMOs report feeling more pressure to enable revenue growth. Why? As budgets tighten and competition grows, marketers' margin for error is steadily shrinking. Now more than ever, management expects that when they invest in your programs, they'll see results.
Of course, you're already invested in making your campaigns succeed. But there's only so much you can do on your own. Creating strategic, targeted, personalized campaigns — the kind that generate highly qualified leads and close sales — is impossible without the right tools.
2. The customer journey already went digital
In the age of digital marketing, those 20-year-old rules for managing the buyer's journey just don't apply. Before they contact a salesperson, your prospects have already done their homework. They've researched you and your competition online. What kind of information are they finding?
Marketing technology gives you the tools to create persona-based, multichannel, highly targeted messaging that meets prospects' needs at every stage of their lifecycle. Without it, the best you can do are bulk, generic campaigns that unnecessarily alienate your audience.
Trust me: Wasting prospects' time is not the way to win their loyalty.
3. Marketing and sales are more co-dependent
Marketers, ever wonder what happens to most of the leads you pass to sales? According to a study by SiriusDecisions, sales teams only follow up on 20% of marketing-generated leads, and they deem 70% of those "not qualified."
That means 91% of potential return on marketing investments is wasted — all because marketing and sales can't agree on what makes a qualified lead! And all the while, the pressure to turn your marketing campaigns into won business is rising.
To be an effective marketer, you need to know exactly what parameters a sales-ready lead should meet. You should have insight into the entire sales process, so you can provide the collateral and resources needed to close. You guessed it: Marketing technology can capture all this information.
Between the pressure to deliver ROI and prospects' growing demand for relevant, segmented messaging, the stakes for marketers have never been higher. There's no two ways about it: To come out ahead, you need the right tools.
But knowing marketing technology is necessary is one thing; bringing it into your operations is another. How can you make sure your system delivers on its promises?
Good news: Our latest e-book can show you the best way to incorporate marketing technology into your organization. Download it today!