Interactive Tools Make "Boring" Products Cool!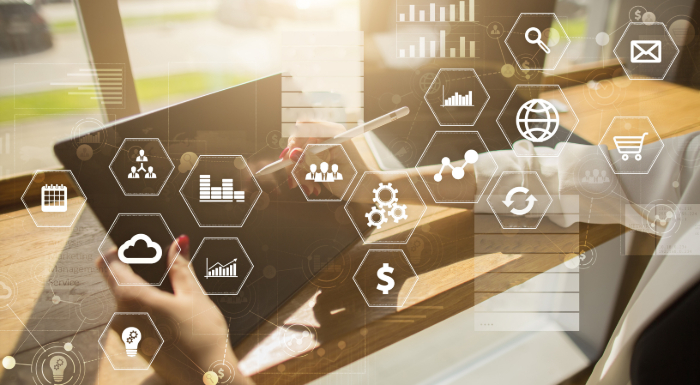 In a business world obsessed with all things digital and moving at what feels like the speed of light, marketing an industrial, rugged or obscure B2B product or service can be tough! Buyers may need your products, but they don't necessarily get excited about them.
The good news is that by creating meaningful digital experiences, you can engage customers and shape their perception of your offerings. Interactive tools and content can transform a potentially "boring" product or service into something "cool" in the eyes of your prospects and buyers.
The online buyer's journey
It's a fact of life that more and more of the B2B sales cycle is conducted online, and potential customers are putting off conversations with your sales team, distributors or channel partners until later in the buyer's journey. In fact, almost nine in 10 B2B customers use the internet for research, and those involved in the buying process are already 57 percent of the way down the path to a decision before they perform an action on your site.
Yet while B2B buyers aren't obtaining information when and how they used to, they still need that information. Buyers still do all the things they used to do through engagement with your sales team: learning about your product, discovering how it can benefit them, and getting answers to their questions. They just go about it differently now. That's why online marketing has become so important, and interactive content is one of its most effective tools.
Twice as effective at generating conversions!
In fact, interactive content has been shown to be more than twice as effective at generating conversions as static or passive content is, and that holds true for all types of products. You don't have to be a technology startup or a software company to provide a high-tech experience for your customers. Interactive tools and dynamic web experiences can boost marketing performance even for companies selling "low-tech" products, by generating more leads, gathering more information about prospects and customers, and boosting sales conversion rates.
More like a conversation
Interactive content also has advantages over more traditional types of content when it comes to customer engagement. While white papers and case studies may provide valuable knowledge, they put the burden of absorbing it (and figuring out how to apply it) squarely on the reader. Engaging with interactive content is more like having a conversation. These tools create a digital user experience that replicates the kind of give-and-take that's so effective in face-to-face sales conversations.
Perhaps most importantly, research shows that customers and prospects simply like interactive content more than passive content. They find it more persuasive and educational, and they're more than twice as likely to share it.
The range of interactive tools and content is expansive, making it easy to find a good match for any type of product or service — even a "boring" one! Examples include:
Calculators for various metrics, including ROI, total cost of ownership, downtime cost and durability / time to replacement
Product selectors and configurators
Assessments
Purchasing facilitators / e-commerce solutions
Data visualizers
Simulators
If you're having trouble making your B2B product or service stand out amid the razzle-dazzle of the digital marketplace, reach out. We create successful interactive tools and content for products ranging from mattresses to pipe hangers, connectors and more. We've even written an ebook about the roles interactive content can play throughout the sales funnel. Let us show you how interactive content can bring out your product's inner coolness!