COVID-19: The Strategy Behind the Best Virtual B2B Events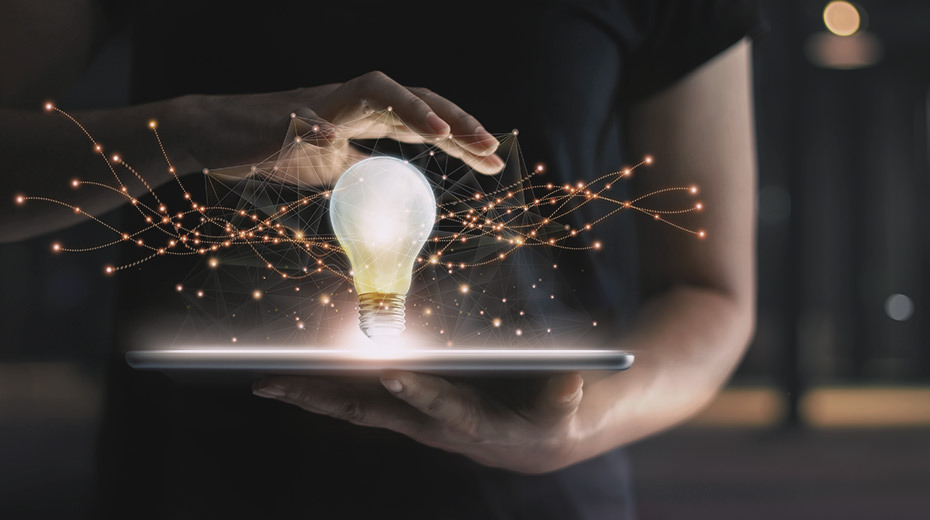 Recent Gartner research revealed that 68% of CMOs had canceled or postponed customer-facing marketing events in response to the COVID-19 pandemic. With so many marketers looking to figure out how to replace the brand awareness and lead volume usually delivered by these events, it's no surprise that many are turning to B2B virtual events. But the transition from in-person to virtual experiences isn't always clear-cut — each medium has its own strengths, weaknesses and unique factors to consider.
For the next three days, I'll be diving into the details of how to run successful virtual events for B2B, including content, technology, promotion and follow-up. But first: What is a virtual event, anyway?
Virtual Run Events
The term "virtual event" has been thrown around a lot over the last month, as in-person events have been dropping like flies. A virtual event, also known as a virtual run event, is any organized experience that happens online rather than in person. Virtual run events can take a variety of shapes — from a highly interactive, multi-day event that tries to mimic the experience of a big conference in a web-based format, to a variety of other web-based strategies to deliver shorter content like trainings, sales presentations and meetings. Some might even call a webinar a virtual run event. The mechanics and formats of these events can be just as varied, from live streaming to a curated series of on-demand videos with interaction and networking built in.
But, to be clear, harvesting some old (or even new) branded recordings just to gain a bunch of new email addresses does not constitute a virtual run event.
Virtual Run Events Include:
"Ask me anything" (AMA) events
Facebook or LinkedIn Live events
"Virtual coffee" events
Interactive user groups
Live demos
Expert panels
Multi-day conferences, complete with keynote sessions, breakouts, case studies, a virtual exhibit hall, networking breaks, and other elements that simulate live events
And yes: webinars
It's important to be just as disciplined when planning a virtual event as you would be for an in-person event. Begin with the strategy in mind — what is the true objective you're trying to achieve? Are you focused on driving awareness, expanding customer relationships, or delivering lead generation that results in new business?
Only once you have that objective in mind can you set about determining the specific kind of virtual event you should host, and the type(s) of content you should create. You want to make sure you're delivering value, because the true measure of success won't be the number of registrants. It's really about engagement: how many people believe your event is worth their time, begin seeing its value immediately, and stay until the end?
Sometimes the mechanics of in-person events (not to mention the time and cost investment) make you want to attract the biggest audience all at once. As you think about pivoting to virtual events, you might find that the opposite is true. You may have a better time attracting the right audience and getting the engagement you truly seek by creating smaller, targeted events that appeal to specific audiences.
Think about structuring your events by industry, or for particular use cases or product lines.
Sure, there's still a place for behemoth events like the digital Adobe Summit, but for mid-market and enterprise B2B clients, smaller and more targeted events are likely a better bet. Two or three smaller virtual events with 50 of the "right" people, who are all very interested and engaged, can be more powerful than a bigger event with 200–300 invitees who have only a passing or modest interest and may or may not actually show up.
Advantages of Virtual Events
If live events were a major part of your marketing mix before the COVID-19 pandemic, you might be feeling worried and overwhelmed now that you won't be able to rely on those events for a while. But even though it will require adaptation and ingenuity, there are some real upsides to shifting to virtual run events:
Lower cost
Virtual run events have less overhead cost, with no event venue, travel, etc. They also require less time out of the office. But don't consider these events "free." Even though you may not be paying for a booth build-out or buying swag, you may want to set aside budget for additional promotions as well as more robust follow-up. This might include running telemarketing campaigns or distributing relevant, personalized swag in dimensional direct mail to qualified leads after the event.
Expanded reach
Salesforce's Dreamforce Conference reached 75 times as many people via video as it did in-person attendees. Virtual run events are easier to attend — there's no travel and less commitment (for example, virtual attendees may not need to take as much time off from work). This increased accessibility allows more people to attend your event, which is a win-win. This greater reach is especially valuable for global companies: attracting people to cross the pond might have been prohibitive, but now you can connect seamlessly. (Of course, you'll need to take time zones into account…)
Measurement benefits
For marketers, virtual run events can actually surpass in-person events as a rich source of marketing data. When you're exhibiting at a big conference, you may scan the badge of a booth visitor and record a few notes about your conversation, but you probably won't know which sessions they attended or which topics resonated most for them. With virtual events, you can develop a virtual engagement index to measure the interaction quantity and quality of registrants and share more detail with sales teams about which content prospects paid the most attention to.
Momentum building
A body in motion stays in motion. The virtual nature of the event might also make it easier for you to keep the momentum going. While in-person events inevitably must end as users board their flights home (and the sense of the community and connection fostered during the event is inevitably lost), virtual events may offer the ability to create ongoing networks, forums and episodic events that continue the connection. Attendees can return to re-watch sessions or share them with colleagues, and they can more easily gather related information.
Repurposing
A virtual event format naturally makes it easier for you to take footage, materials, etc., and repurpose them for new marketing content. These new pieces can include on-demand webinars, white papers, quick slide shows for LinkedIn … the possibilities are almost endless.
In the same way you can't "buy" effective account-based marketing by signing a contract for an ABM tech solution, investing in a virtual event platform isn't going to ensure interest in your content — or the results you're looking for. Ultimately, you need to focus on driving value through interaction and authentic experiences. This has always been true, but it's even more crucial now that everyone is working from home and yearning for connection. With that said, there are some basic technical requirements you may need to address, depending on your goals.
From the basic webinar platform that also supports video, to something more robust like a virtual event platform that includes many more features to drive engagement, here are some features to consider:
Screen-share with live video

Creates a more authentic human experience
Ideally allows for multiple webcams so you can have multiple presenters or panelists presenting from anywhere

Recording options

Ability to offer content on demand to registrants afterward
Use recordings to package smaller snippets for social

Interactivity options

Chat
Polls
Questions & upvoting

Integrations

How will this integrate with your marketing automation platform and other tools to track registration, send confirmation emails and reminders, etc.?

Measurement

What kind of metrics do you want? Time in session, number of questions asked, click-through rate, attendee-to-registration ratio, other?
Do a tech test in advance with speakers, especially if they're remote. Check their mics, room setups, backdrops, ambient noise and, importantly, internet connection strength.
Schedule a dry run, or strongly encourage your presenter(s) to rehearse their presentations in advance for timing, voice inflection and content.
Provide inexpensive tech upgrades if needed. Mics, lighting and cameras are very affordable — and they'll be worthwhile investments if you plan to do a lot of events internally. In fact, some companies are providing equipment to non-employees who are speaking, to ensure a high-quality experience throughout a longer event.
Some attendees may not be as tech-savvy as others. Anticipate their challenges, and prepare easy-to-follow guides and FAQs.
Host a small welcome video / message the day before (or even an hour before) your main sessions, to allow people to practice logging in and work out the kinks.
Be as inclusive as possible:

Consider time zones when planning.
Plan for captions for audio and descriptions for visuals. (Some platforms support this much more readily than others.)
We're talking about different ways to refocus your event budget and many other COVID-19-related B2B marketing topics on LinkedIn. Hope you'll join us there as we all work to make the best decisions we can during these unusual times.