Six Steps on the Road to Modern Marketing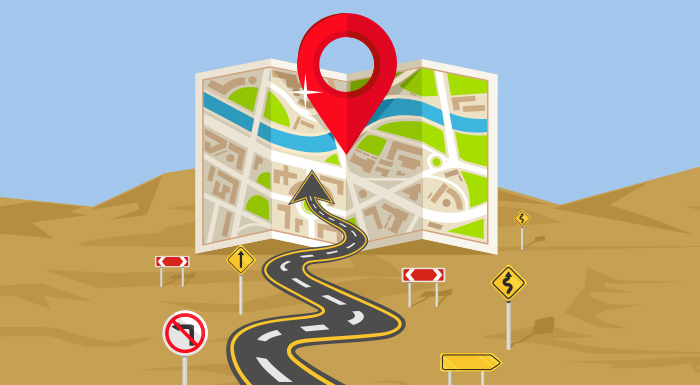 By Suzanne Martin & Tim Cook 
So you're ready to launch your next campaign. Does your content leverage the latest marketing technology? Are you aligned with sales to manage the lead pipeline from top to bottom? Is your database optimized for personalized, journey-driven marketing?
No?
Well, you're not alone. Most marketers are still modernizing their operations.
And it's a good thing they are, because marketing has changed dramatically. Marketing's contribution to growth is no longer just a nice-to-have … it's non-negotiable. According to Deloitte, 32% of CMOs report feeling more pressure to deliver on the investment made in marketing.
The tools marketers use to accomplish that goal have changed, too. There are now twice as many marketing technology tools on the market as there were last year. And with new technology come new roles, processes and metrics.
To keep up and get ahead in this brave new world, your operations need to adapt. But what's the modernizing marketer to do first?
Build Your Modern Marketing Road Map
Before you can transform your marketing operations into the demand-generating phenomenon you want … first you have to know where you stand. After all, how can you make improvements if you don't know where to focus your efforts?
However, choosing which part of your marketing operations needs the most TLC doesn't have to be overwhelming. Here are the six main steps you should take to bring marketing into the modern world.
1. Align your strategy
Marketing strategy needs to produce growth like never before, and it takes a strategically aligned team to do it. Marketing must work seamlessly with sales, and all messaging should reflect your market's needs.
2. Leverage marketing technology
Only a well-integrated marketing tech stack can give you all the tools you need to engage and nurture prospects, along with the analytics to make more strategic, informed decisions.
3. Master data integration
Building a clean, complete, accessible marketing database is the only way to provide the personalized, targeted messaging prospects crave.
4. Optimize lead management
Establishing documented lead definitions and qualification systems — and ensuring leads are responded to quickly — will make sure those quality leads you're generating don't go to waste.
5. Advance your marketing programs
Your campaign messages should target the right segments, avoiding one-size-fits-none communication. You'll also need a robust content library, tailored to your audience.
6. Test and track results
Tracking real-time results makes testing and improving campaigns easier than ever, and constantly measuring performance helps maximize marketing's impact and value.
Take the First Step
Modernizing your marketing operations and programs doesn't need to be overwhelming. It can be broken down into manageable steps, and each step brings you that much closer to optimizing your processes.
The first step is to assess where you are today.
Our marketing maturity assessment tool can guide you through a personalized audit of your marketing operations. It compares your current state to industry best practices, scores your current readiness and provides next steps to move your team along.
Even better: It takes less than five minutes, and you'll get your results right away.
Your personalized road map for modern marketing is waiting for you. Get started today!