Increase Web Conversions with Customer-Centric Marketing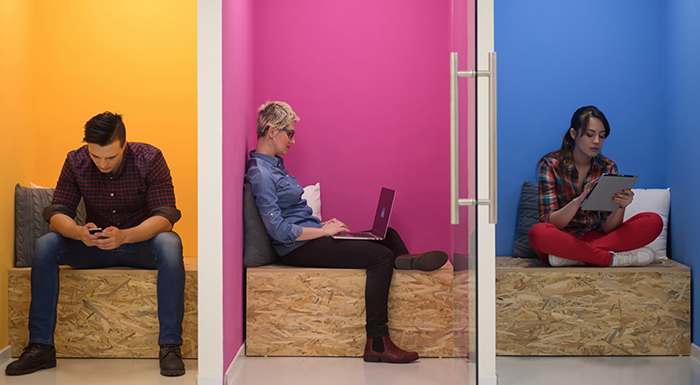 Are you hearing the term "customer-centric" lately? It's not new, but it's definitely becoming very relevant in the B2B digital marketing world as we shift our focus from what we want to sell, to what buyers want to know before they're ready to take the next step. Because of course, not all website visitors will be ready to talk to Sales or make a purchase on their first visit. In fact, Demand Gen Report's 2019 Content Preferences Survey found that 77% of B2B buyers consume three or more pieces of content before speaking with a salesperson, and 68% of respondents said they want to see B2B vendors organize content by pain point.
Persona-based Approach
So when it comes to your lead generation website, these stats back up the idea that you'll have a better chance of increasing conversion over the short and long term if you ensure you have messaging, content and tools that address buyer interests, needs and challenges. This is definitely a mind shift that takes work and effort, and you won't get it done overnight. But you can start by creating and using buyer personas to truly understand your customers' experience, and then implement a web conversion strategy that drives them to your desired actions.
Working toward a persona-based strategy, combined with a web conversion optimization effort using split tests and other tactics, will provide you with a live test bed for data-driven marketing and a foundation for building a strong customer-centric approach. To help guide you down that path, we've partnered with SiriusDecisions to bring you this 5-step process.
Need More Convincing?
Check out the infographic below to get a feel for what types of web conversion metrics you can and should be measuring for each funnel stage once you start using a customer-centric, persona-based approach.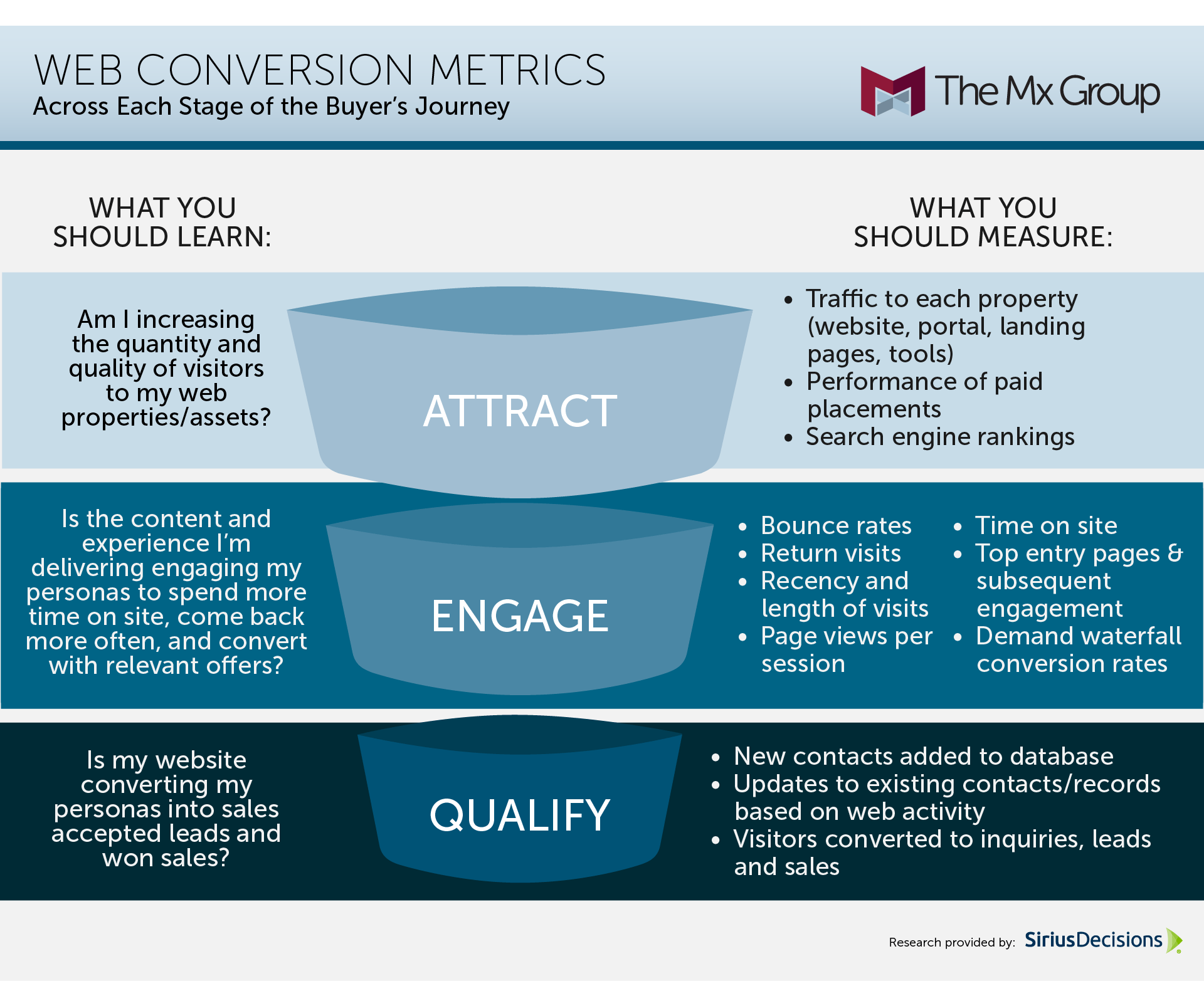 If you want to talk about customer-centric marketing or web conversion in more detail, please feel free get in touch. And you can subscribe to our blog to get B2B best practices, tips and insights sent straight to your inbox.