Beyond Campaigns: Focus on Marketing Operations and the Buyer's Experience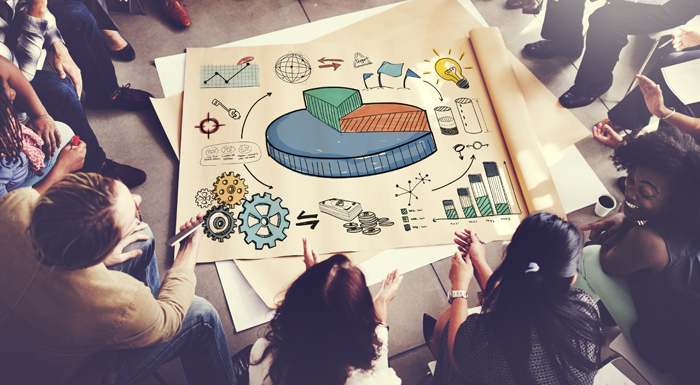 Speaking marketer to marketer, we both know the great feeling of working with a team to create a new campaign. Goal-setting, brainstorming, storyboards, copywriting, last-minute changes … and the final push to get it live. Not to mention the anticipation of waiting for results to come in. I've managed many B2B and B2C client campaigns over the years, and I know what a compelling tactic they can be.
But even though campaigns have worked in the past, the marketing landscape is changing fast, and it's time for marketers to pick up a few new tricks. In today's world of nearly unlimited information, it's time to stop making campaigns our default strategy.
Operations + Experience
Campaigns are certainly useful in certain scenarios, like reaching time-sensitive goals or launching a new product or service. However, they don't fundamentally help to modernize marketing efforts. In fact, they could be taking away from your team's collective operational and experiential focus.
OK, "operational and experiential focus" sounds like some serious jargon. But when you break it down, it's pretty simple. "Operational" is straightforward: It's the foundation you need in order to run modern marketing programs, from technology to processes to personas and everything in between. However, it's how you use that foundation that matters.
That's where "experiential" comes in — the buyer's experience. Today's buyers want and expect to guide their own purchase decisions. According to SiriusDecisions, 57% of the buyer's journey on average now takes place online. In some industries, it's up to 90%! It's your job to help buyers make decisions on their own terms, whenever they're ready.
So instead of relying on one-off, start-and-stop campaigns, you should consistently provide compelling information that guides buyers toward conversion. Luckily, with some strategic planning, you can move beyond campaigns to make this happen. Here's how:
1. Inbound Marketing
Operationally, focus your marketing efforts on creating helpful content to educate, convince and engage buyers. Campaigns only promote specific resources you've chosen, but a solid stable of tailored webpages, videos, blogs, ebooks, on-demand webinars and white papers — tailored for each stage of the purchase funnel — will guide buyers on their journey to you. It allows buyers to find what they need from your company, when they need it.
Because effective inbound tactics aren't intrusive and don't require manual intervention on your part, they generate highly qualified leads for less spend and effort. In fact, inbound marketing generates 54% more leads than outbound practices, and it costs 62% less per lead.
2. Interactive Content
Depending on where buyers are in the purchase process, scheduling a conversation with Sales can feel like an intrusion. To avoid this feeling of interruption, offer content buyers can interact with on their terms. Hosting an assessment, simulation or calculator tool on your website gives buyers valuable information about their needs and requirements, all without a conversation with a salesperson. Because interactive content tools allow buyers to self-direct more of the purchase journey, they're long-term sources of lead generation and conversion. (Want to learn more? Read our e-book about interactive content.)
3. Networking
Sales isn't the only function that's based on relationships — marketing is, too. To help buyers trust your company's expertise, it's key to nurture relationships that help build your credibility. You can do this in person and digitally, by:
Hosting webinars
Attending and speaking at trade shows and conferences
Publishing your point of view
Participating in industry forums
Posting thought leadership to social platforms like LinkedIn
Although it may feel like you're giving away your secrets at first, you're really showing potential customers why no one can solve their challenges like you can. And engaging in conversations about issues your prospects care about — whether in person or through digital forums — is a great way to participate in the buyer's journey. It gets results, too: According to DemandMetric, thought leadership generates three times as many leads at one-third the cost of traditional marketing methods.
What's Next
Inbound marketing, interactive content and networking aren't as discrete and contained as campaign marketing. But in the end, these important tactics will improve your operations and customer experience, bringing in enormous returns. And that sounds good for everyone, including management and Sales, right?
Your first step should be to get buy-in on this strategy from the top, and set realistic goals in each area to focus your time and energy. Consider how to shift your marketing mix to maximize your spend on these effective approaches. Create a few key measurements that you'll review monthly, and make time for a quarterly milestone meeting with key stakeholders to review what you've learned on both the operations and customer experience sides.
In the meantime, if you need help thinking beyond campaigns, please get in touch. We'd be happy to help make it happen!