A Positive Approach to GDPR Compliance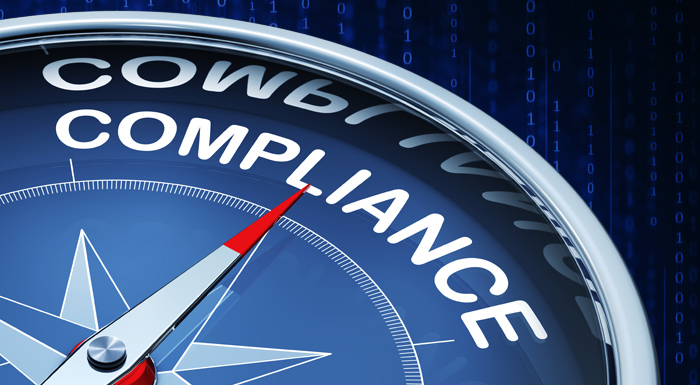 The May 25 initial deadline is fast approaching, and marketers at companies of all sizes are scrambling to figure out how to comply with the new General Data Protection Regulation (GDPR) rules required by the European Union. With the threat of hefty fines, companies know they need to make changes, but may not be sure how to get started in a practical sense.
Here at The Mx Group, we're helping our clients take action now and have been for the last few months. Because while it may seem like this focus on data privacy is temporary or may not concern U.S. companies that don't deal with European contacts, GDPR is just the first of many new regulations expected to emerge over the next few years, as part of a worldwide shift toward more transparent data handling and privacy.
Catalyst for Change
While any change like this is uncomfortable and requires significant effort and time to tackle, the push for more regulation around personal data is a positive catalyst for a better relationship between companies and the contacts they deal with. Prospects, customers and new contacts will have a clearer understanding of what they've agreed to before you even reach out to them. This shift toward transparency in how personal data is used will help buyers trust companies more in the long run.
The professionals at SiriusDecisions have developed a Data Privacy Compliance Model, which they discuss in depth in their webinar, "GDPR: Actions and Examples for Building Marketing Compliance." The webinar tackles the requirements of GDPR and explains its implications, providing an understanding of "personal data" within the context of data privacy and a route toward GDPR compliance. And, it provides real-world examples of companies that have implemented the SiriusDecisions model successfully.
Like many marketers, your biggest concern might be that taking action toward compliance could result in a smaller contact database. But this new era of data privacy will bring benefits as well. Engagement and qualified leads should grow. Sales reps will waste less time on unqualified leads. You may find it easier to tailor messaging toward the audience in your database, and your contacts could be more willing to consume the content you're producing.
Take Advantage of the Situation
This time of change surrounding personal data provides the perfect opportunity to gain approval from your management team to swiftly complete projects that previously seemed unattainable due to lack of resources, focus or buy-in. Has your contact database been ignored for some time? Leverage this opportunity to complete a data hygiene and/or hydration project. Don't have data processing rules? Create them, present them and implement them. Stuck with unclear online conversion practices? Take this time to establish and communicate them to the right teams within the company. Concerned about security? There couldn't be a better time to update and upgrade.
Learn More from the Pros
The time is now to take a fresh look at your organization's processes and procedures surrounding personal data. If you're looking for actionable insights into GDPR compliance, SiriusDecisions' webinar is a great point of reference. And if you need help getting started, get in touch!
Without a doubt, GDPR requires organizations to change how they view prospect and customer data. As a best-in-class marketer, you can embrace these new regulations as a way to drive positive change within your organization, resulting in higher-quality communications and increased ROI from your marketing efforts. Think about adapting to GDPR as yet another modern marketing challenge, and as a catalyst for change. With the right approach, you can introduce new company-wide data and privacy rules that achieve compliance — and support your business goals.